Gay Bar: Book Launch: Jeremy Atherton Lin in conversation with Stewart Who?
An exhilarating and frequently horny bar hop, spanning three cities and three decades, which asks: does gay still have a place?
About this Event
Gay Bar - Why We Went Out
'An absolute tour de force.' - Maggie Nelson
The book launch with author Jeremy Atherton Lin in conversation with Stewart Who?
It's about as close to a night out as we're gonna get right now.
Neon lights and dark rooms; pumping house and drag queens on counters; first kisses, last orders; the gay bar has long been a place of joy, solidarity and sexual expression, whatever your scene, whatever you're seeking. But in urban centres around the world, they are closing. With this cultural demolition, we must remember to ask: Who were the patrons? What did the bars mean to them? And where can we go now?
Gay Bar is a sparkling, richly individual history of the gay bars of London, San Francisco and Los Angeles, focusing on the post-AIDS crisis years of the 1990s to the present day. It is also the story of Jeremy Atherton Lin's own experiences as a gay man, and the lifelong romance that began one restless night in Soho. In prose both playful and challenging, he immerses his reader in the unique experience of a life lived in and out of these spaces.
From leather parties in the Castro to the Black Cat riots of Los Angeles, from glory holes and Crisco-slicked dungeons to Gay Liberation Front touch-ins, from disco at Studio One to Britpop at Popstarz, from irony to abandon, from hedonism to love, Gay Bar is an intimate, stylish and necessary celebration of the institution of the gay bar.
So let's all pour ourselves a glass of whatever that is left in the back of the cupboard, dig out our favourite pulling t-shirt (old times sake) and meet up virtually to hear about a hugely refreshing, sexy and fascinating exploration of the gay bar and the shifting meaning of queer spaces. Brought to you by Gay's the Word bookshop and Granta Books.
Register for the free event now here on Eventbrite and in the run up to event day, March 4th, we'll email you the zoom link.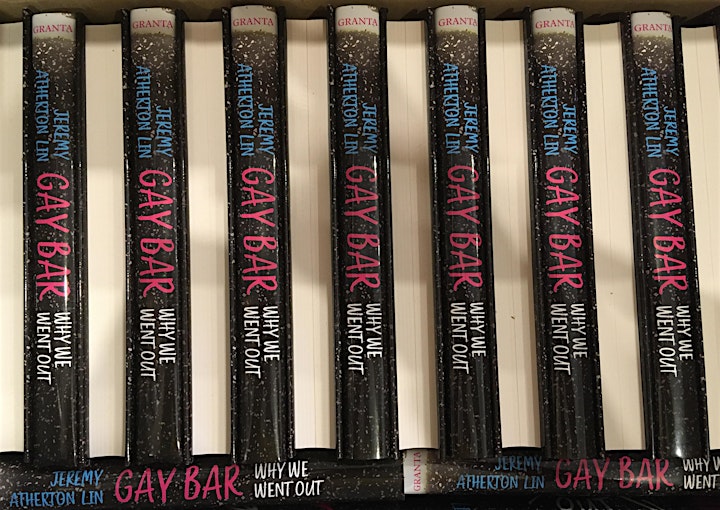 'I can't remember the last time I've been so happily surprised and enchanted by a book.' - Maggie Nelson
'One of the best writers I've encountered, remaking the world sentence by immaculate sentence.' - Olivia Laing
'Like the hypnotic thumps of good house music, Jeremy Atherton Lin's voice pulses. Painstakingly researched and tenderly written, Gay Bar marks queer bars as sites of resistance and reinvention.' - Alex Espinoza, author of, Cruising: An Intimate History of a Radical Pastime
'Each page made me yearn for the dance floor and made me think about our need for queer spaces. I'm so glad that someone has written this definitive book about gay bars.' - Amelia Abraham, author of Queer Intentions
'Searching, erudite and sexy. With verve and grace, Gay Bar probes the past, present and future of gay life, while refusing easy binaries. It is about pleasure, but deeply serious too. One of the best books I have read in ages.' - Katherine Angel, author of Daddy Issues
A FREE book launch event on publication day, Thursday March 4th, 7pm. We kindly ask only book if you fully intend to attend.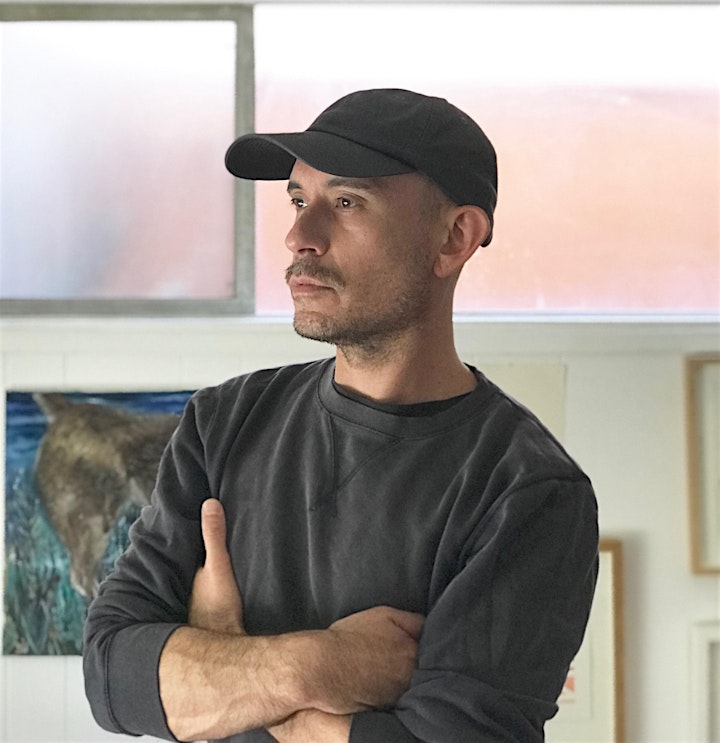 Jeremy Atherton Lin is an American-born essayist. Jeremy grew up in California and transplanted to London, where he took a job in retail and hung out at bars. He wrote down his experiences candidly in blogs and zines, then wound up on the Writing MA at the Royal College of Art. He has since published in The White Review, ArtReview, Noon, Tinted Window and the Times Literary Supplement. He was shortlisted for the Fitzcarraldo Editions Essay Prize in 2018. Jeremy lectures at arts universities in the UK and is an editor at Failed States, the journal of art and writing on place. Gay Bar is his first book and has been called 'a must read' by Cathy Park Hong and 'a super exciting debut' by Michelle Tea. An audiobook is being produced by Bolinda, with Jeremy narrating.
@jeremyathertonlin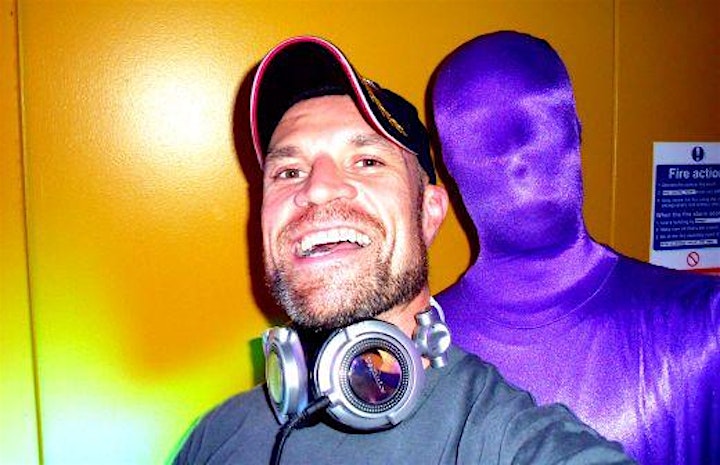 Stewart Who? is a DJ, writer and editor. He's penned a Gold-selling single, pop culture critiques, travel features, music reviews, erotic fiction, critical reportage, celebrity interviews, high profile obituaries, techno poetry, luxury brand ad copy, marketing collateral, social commentary, campaign literature and as a teenager, a love letter to a ski instructor in Austria.
He counts jobs that have shaped his experience, paid the bills and informed his writing as; magazine editor, performance artist, journalist, international DJ, online editor, auctioneer, club promoter, hod carrier, film producer, psychiatric nurse, catwalk model, video jockey, podium dancer, photographer, choreographer, theatre director, chat show host, art bodyguard and once, during a stint in Ibiza, a spontaneous circus act. He's been busy-ish.
@djstewartwho
@gaysthewordbookshop
@grantabooks
Buy a pre-publication day early release signed copy of Gay Bar.
Listen to Jeremy Atherton Lin's Gay Bar Vol 1 Playlist on Spotify
See you at the Gay Bar...