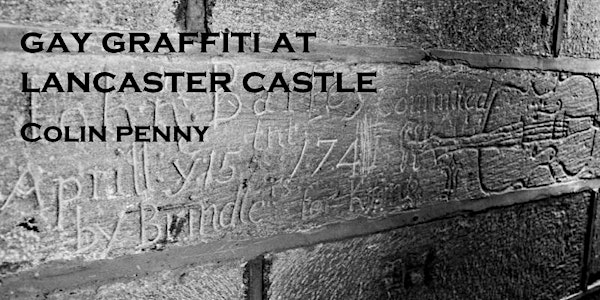 'Gay Graffiti at Lancaster Castle', a talk with Dr. Colin Penny
Dr Colin Penny discusses the story and legacy of gay men and women prisoners held at Lancaster Castle. Part of LGBTQ+ History Month.
About this event
Lancaster Castle has an important (but not well known) place in the history of LGBT+ people; women as well as men. During the criminalisation era LGBT+ people were incarcerated and tried at the Castle. Their legacy remains through the graffiti they left behind and their stories need to be told.
Dr Colin Penny the Castle Museum Director is an authority on Lancaster's LGBT+ prisoners and will give a highly entertaining and interesting talk.
Part of our LGBTQ+ history month programme.
Please note this talk will include material that may be unsuitable for persons under 16 years. Discretion is advised.