Event Information
Location
Old Saint Paul's Scottish Episcopal Church, Assembly Roxy
Thu 25 Nov: 63 Jeffrey Street, EH1 1DH
Sun 28 Nov: 2 Roxburgh Pl, Edinburgh EH8 9SU
Edinburgh
EH1 1DH
United Kingdom
This workshop by Meritxell Colell proposes a link between viewing and creation and will be held from Thu 25 November to Sun 28 November.
About this event
MERITXELL COLELL WORKSHOP: GAZING AT THE WORLD AROUND US
Within the framework of the international project "Cinema en curs"
"Gazing at the world around us" is the essential basis of cinema. A cinema devoted to the real is a cinema that moves us, speaks to us, matters to us, precisely because it portrays that which is closest to us. And yet, 'close' does not mean 'ordinary'. Cinema has the power (and duty) to build connections to the everyday and endow the most ordinary realities with the power of the extraordinary.
The workshop proposes a link between viewing and creation. Watching fragments of films by great filmmakers, we will envision a collective portrait of our town, our family, our neighbours. A portrait of people and spaces that form part of our everyday lives and that we will capture with our cameras to create a visual symphony. We will delve into a cinema rooted in reality, whose special quality stems from its gaze and its close link to observation. A cinema that is also a space of (re)discovery.
We will address two tasks:
Filming the world by paying attention to light, the cinematographic potential of spaces, framing, and composition.
Portraits. What is a portrait, how to portray people: distance, gaze, light, framing, the relation between figure and background.
The workshop will be held from Thursday 25 November (Old St Paul's) to Sunday 28 November (Assembly Roxy). We will do various exercises with mobile phones, home video cameras, and professional equipment.
All participants will be co-responsible for the processes followed in the workshop. We will work as a collective.
Programme:
Thursday 25 November, 11-15:00, at Old St Paul's
Presentation
Viewing of film fragments by filmmakers like Chantal Akerman, David Perlov, Agnés Varda, Jonas Mekas, Raymond Depardon, amongst others.
Filmed field trip involving location shots and portraits.
Friday 26, Saturday 27 November
Field trip and individual filming of locations and portraits of our surroundings.
Viewing of the footage shot by workshop participants.
Sunday 28 November, 11-15:00, at Assembly Roxy (2 Roxburgh Pl, Edinburgh EH8 9SU)
Editing the location shots and portraits to create a collective piece of film about the different neighbourhoods, villages, and cities of the workshop participants.
During the first part of this day's workshop, we will storyboard the shots selected for the film.
During the second part, participants will edit the collective film in groups using Adobe Premiere.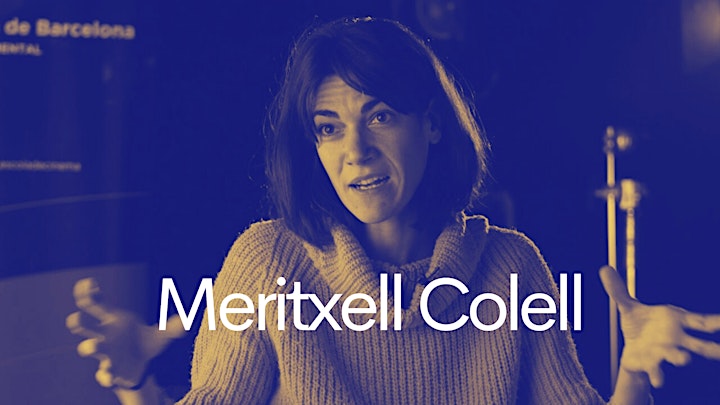 DIRECTOR'S BIO:
Meritxell Colell Aparicio, Barcelona, 1983. A graduate in Audiovisual Communication (University of Pompeu Fabra), she received a scholarship to study at the University of Cinema in Buenos Aires in 2005. As a film director, she was selected to present her debut film, CON EL VIENTO, to the Atelier of the Cinéfondation at the Cannes Film Festival. The film premiered at the 68th Berlinale and was screened at more than 40 international festivals. In 2020, her film TRANSOCEÁNICAS, co-directed with Lucía Vassallo, premiered at Nara IFF (Japan). She is currently in the post-production phase for Dúo, her second fiction feature, which has already been awarded at several international film labs. As editor, she has collaborated on 9 feature films and more than 40 medium-length films, which have been screened at prestigious festivals like IDFA, Mar del Plata, Documenta Madrid, and Chicago Film Festival. She has worked at the intersection of filmmaking and film pedagogy since 2007. She forms part of the project 'Cinema en curs' (A Bao A Qu). She is associate professor for Audiovisual Communication at the University of Pompeu Fabra and also teaches seminars and workshops at ESCAC, ECIB, EICTV, amongst others.
About Meritxell Colell and the international project "Cinema en curs"
"Cinema en curs" is a structured programme of film pedagogy at schools. Initiated in 2005 in Catalonia, it is currently also run in Galicia, Madrid, Basque Country, Argentina, Chile, and Germany. There are also collaborations with Mexico, Lithuania, and Slovenia.
"Cinema en curs" has two main objectives:
Facilitate the discovery of cinema as art, craft, and culture for children and adolescents
Develop the pedagogical potential of cinematic creations in an educational context.
Location
Old Saint Paul's Scottish Episcopal Church, Assembly Roxy
Thu 25 Nov: 63 Jeffrey Street, EH1 1DH
Sun 28 Nov: 2 Roxburgh Pl, Edinburgh EH8 9SU
Edinburgh
EH1 1DH
United Kingdom