About this Event
ThanksGiving & NGO Awards hosted by GBR and GFFJ
Every year, the Global Business Roundtable hosts its Thanksgiving Ceremony. It is an opportunity to gather together as the body of Christ, reflect on all God's unending mercies and to give thanks for His undeserved grace.
#GIVE4ACHANGE | #GIVEFORACHANGE | #10YEARSOFGBR
Free Entrance | Limited tickets available.
Pre Book your Seat NOW!!!!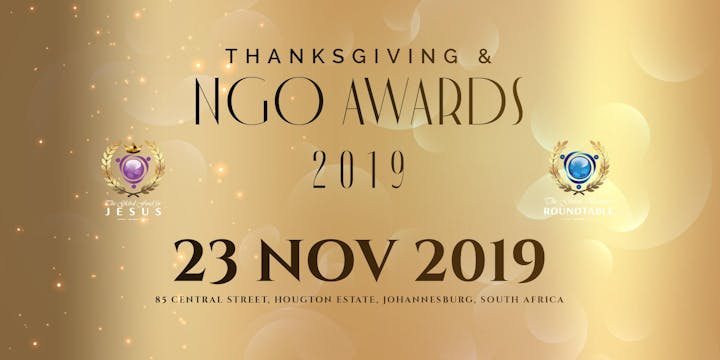 The Global Fund for Jesus would like to invite you to its annual Global Business Roundtable Thanksgiving event and its newly launched initiative, the NGO Awards where we will gather, as Christ called us to, to share and give thanks for the year that has been. And also to recognise the efforts and impact of several NGO's for the work they do for those less fortunate, which is in line with our institutional mandate to "do that which Jesus would do where He physically amongst us."
__________________________________________________________________________________________________
Both organisations, GBR and GFFJ are driven by the desire for people to know and feel the love and presence of God, as if "He were walking amongst us today." But not just in our churches but in every sector and area of society.