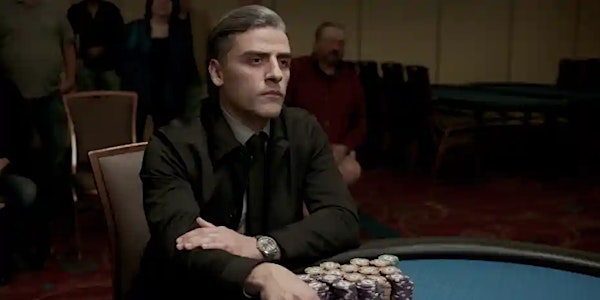 GCPH Screening: The Card Counter (2021) - Awards Season
Location
Grassmarket Community Centre
86 Candlemaker Row
Edinburgh
EH1 2QA
United Kingdom
A near monastic former officer lives a life of small gambles at the card table, where his capacity for counting cards earns him a living.
About this event
Paul Schrader's last film, the spiritual and austere First Reformed, addressed the climate crisis and it's impact on our souls. In The Card Counter the attention is turned to the legacy of the war on terror.
Veteran William Tell (Oscar Issac) wrestles with inner demons from his days participating in the 'enhanced interrogation' programmes of the infamous Abu Grahib prison. Making a living as a small time gambler, Tell meets the son of a former comrade who tries to involve him in a revenge plot against his former superior officer Major John Gordo (Willem Dafoe).
NOTES: (15) contains scenes of torture, strong violence, bloody images and foul language.