GCSE Computing Preparing for September and Introduction to Programming in Python

Saturday, 6 July 2013 at 09:30

-

Saturday, 20 July 2013 at 16:30 (BST)
Event Details
 Royal Grammar School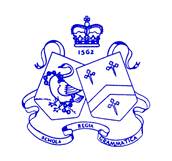 in Associaton with the Computing at School
GCSE Computing CPD course
This is a 2 day course for teachers and those new to the profession who are thinking of offering GCSE Computing for the first time, as well those seeking to develop their skills and make the change from ICT to Computing.   Experienced teachers will find our approach to differentiation activities useful and could use our approaches to train other members of their departments.
This course focuses upon the logic and programming aspects of GCSE Computing. We aim to provide a number of strategies to support teachers and them the confidence to approach the assessment activities through practical user friendly sessions.  It will give hands-on advice on the board scenarios and will look at exemplar assessment material. The emphasis is on inclusiveness and the fun side of programming through gradual stepwise improvement.
"The 7 Strands"

1. Theory: Terminology and its plain language meaning tied to the
following strands to run through all activities: 1. Algorithm, 2. Assignment and 3.  Input/Output, 4. Abstraction, 5. Selection, 6. Iteration, 7. Validation
2. Differentiation level 1: graphical languages - Scratch, BYOB, Blockly - to illustrate the 7 strands
3. Differentiation level 2: textual languages - Python, again to illustrate the 7 strands
4. Assessment best practice
Some of the sample programs that delegates will have a chance to create: How many seconds in a week?
Throwing dice
Lottery number generator
Fizz-buzz
Drawing shapes (using Pen functions in Scratch and Python)
Rock Paper Scissors
Horoscope
Spelling game
Day 1: getting started with Python and BYOB
Day 2: advanced Python and BYOB
Same comments about the 2 days as in other outline
Benefits of attending this course:
·         Equip teachers with the tools and techniques to be able to approach the controlled assessment activities with a degree of confidence with the fasting growing programming language
·         Understand the requirements of the controlled assessment and what are the key requirements for pupils to be successful in the course
·         To provide teachers with a base and tools and resources to offer differentiated scaffolding to pupils
Who Should Attend?
Subject Leaders
Classroom teachers
NQT's
Day 1: Getting started with Python and BYOB
Getting ahead with programming – looking at developing applications in BYOB and Python from "hello world" to using selection and iterative techniques.
09:30 - 11:00am: Introduction to the 7 Strands: Introduction to using Scratch Build Your Own Blocks
·         What does a teacher need to know to support pupil learning?
·         How to create effective pseudocode to support the above
11:00 - 11:20am:  Break
11:20 - 12: 40pm: 7 Strands in practice: BYOB.
How to create a simple program and view output -
Accept user input and produce output
Use of variables and iterable data types
How to produce calculations
Working with selection – programs such as fizzbuzz
Use of constructs to control the flow of programs including: conditionals, count-controlled loops and condition-controlled loops
12:40 - 13:20pm: Lunch
13:20 – 14:40pm: 7 Strands in practice: Python
Delegates will have an opportunity to program same programs as previously done in BYOB but this time in Python – how do we build up this task to enable pupils to achieve the highest grades
14:40 - 15:00pm: Break
15:00– 15:45 Complete programming tasks
Extra time to complete the programming tasks / Extension and stretch activities
15:45 – 16:30 Getting Started with the GCSE (This session needs to relate it all into the GCSE, types of questions, tasks etc. which use python
Overview of the GCSE
 What is the nature of the Controlled Assessment and how best to prepare for it?
 Resources for teaching the theory aspects of the course
 Review of Examination
Day 2: Advanced Python and BYOB skills
09:30 - 11:00 Session 1 - Advanced BYOB

 – Custom blocks, passing parameter values and lists. How can I use BYOB in the controlled assessment activities
How would I create a program using nested lists for use in the controlled assessment sample activities
11:00 - 11:20 Break
11:20 - 12: 40 Session 2 Advanced Python. Data storage and manipulation
Use of lists and other iterables – generating sequences, analysing data
String manipulation – extracting and searching for patterns in text
Reading and writing to files. - How to load and save / amend and delete from a text file
13:20 - 14:40 Session 3 Advanced Python Solving problems
Applying what has been learnt to situations similar to those found within Controlled Assessments. Combining all techniques previously covered in the other sessions.  Looking at sample assessment material and applying techniques learnt to solve problems.   Developing the basics of the spelling game.
14:40 - 15:00 Break 
15:00 - 16:20 How to support pupils to achieve the highest grades in the Controlled assessment activities
Review of what makes A+ controlled assessment and the building blocks required for pupils to perform their best
This session we will look at examples of sample assessment material and look at the key characteristics of what pupils need to do to achieve to their best.
Course Leaders
Darren Travi - Head of Computing at the Royal Grammar School.  Darren has taught GCSE Computing since it first began in September 2010 and has been a moderator for OCR GCSE Computing.  Darren is also Hub Leader in the Bucks area and a CAS Master Teacher and has run a number of courses already aimed at all Key Stages.    
Ilia Avroutine - Teaches A level Computer Science at the Royal Grammar School.  Ilia has taught A level Computer Science for 5 years having previously taught Computing in Canada ,  Ilia co-leads the CAS Bucks Hub and has run a number of training events including at teachers conference in Birmingham.  
When & Where

Royal Grammar School
Amersham Road
High Wycombe
HP13 6QT Buckinghamshire
United Kingdom


Saturday, 6 July 2013 at 09:30

-

Saturday, 20 July 2013 at 16:30 (BST)
Add to my calendar
Organiser
Computing at Schools High Wycombe
GCSE Computing Preparing for September and Introduction to Programming in Python