GDPR (Additional Event) – How Small Businesses Can Navigate The New Data Re...
Description
PART OF OUR POPULAR "BREWING UP BUSINESS" SERIES OF BUSINESS NETWORKING EVENTS
SPONSORED BY: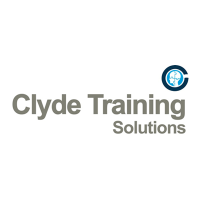 IN PARTNERSHIP WITH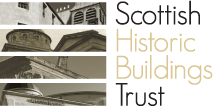 DUE TO DEMAND THIS IS AN ADDITIONAL GDPR EVENT IN THE COUNTDOWN TO THE RULES CHANGE
May 25th 2018 is the day when the data protection rules change. This event will outline the principles of GDPR, what those mean for small businesses and some of the simple steps you can take to move forward in complying with GDPR and benefiting from it.
Why should I worry about the General Data Protection Regulations (GDPR)?
The new regime creates clearer obligations on people who store and use personal data. It also provides for heavy penalties for non compliance, but taking simple steps in your small business to comply with GDPR is not only about avoiding the "Stick". The "Carrot" of real business benefits, derived from better exploitation of digital technologies, of improved communication with your target markets, and turning your information from a data burden into a valuable commercial asset, can all be achieved from your approach to GDPR.
Networking and Mini Buffet
We try and build networking in to all our events so businesses can make connections, develop relationships and share knowledge. With this in mind our Brewing Up Business events feature a networking session over a few sandwiches and cakes, tea and coffee at 1pm.
Event Partners
Dunbartonshire Chamber of Commerce is co-hosting this event with Targeting Innovation and Scottish Historic Buildings Trust (SHBT) at their wonderful venue, Strathleven House.
Targeting Innovation Ltd
About Targeting Innovation & Presenter, Colin Rose
Targeting Innovation Ltd brings 25 years' experience of helping companies gain competitive advantage from information technologies, ecommerce, innovation and digital marketing. We work directly with a wide range of companies from start-ups to large corporations and bring direct experience of delivering business support programmes on behalf of economic development agencies and public-sector organisations.
Since 1993 we have helped over 10,000 businesses and individuals succeed through innovation.
We are one of the UK's leading innovation and technology consultancies. We have over a quarter a century of experience providing support through projects, programmes and initiatives in Scotland, Ireland, Northern Ireland, England, South Korea and through European Commission Programmes. Our goal is to help organisations accrue value from innovation and digital technology.
We bring together a team of experts, with a variety of specialities, ranging from marketing and digital technology, to Intellectual Property and New Product Development. We additionally have an extensive database of Associates, who are experts in their specialism. This enables us to assemble an expert team that can best meet clients' needs and deliver on their goals...
Colin Rose
Principal Consultant, Targeting Innovation
Role: ICT Expert Support Consultant
Educated as a lawyer at the University of Glasgow, Colin has 20 years ICT expertise combined with practical experience providing innovation and technology support to start-ups, SMEs and large organisations. Colin has co-founded and been involved in the development of several technology start-ups over the past two decades, including Actis Technology Ltd, Quarter Past Five Ltd and Aqua Pharos International Ltd.
Colin has extensive experience in the ICT sector, including his current role providing ICT support as part of the Digital Boost Programme delivering workshops and 1-2-1 support on behalf of the Local Authorities and Business Gateway, as well as through the delivery of the Scottish Enterprise's ICT Expert Support Framework.
Examples of Colin's experience include -
Over the past 2 years Colin has written and delivered over 40 workshops covering a range of ICT topics, including Digital Boost 'Keeping Your Business Safe online', GDPR and the exploitation of different social media platforms.

Through the Scottish Government's Bright Idea Scotland Programme (2013 – 2017), Colin provided mentoring and coaching support to over 1200 entrepreneurs and businesses on a range of topics, including the development and implementation of technology solutions, ICT strategies, eCommerce and digital marketing.
CANCELLATIONS, NO-SHOWS & DONATIONS
We work very hard to organise the programme of chamber events to keep them free or at low cost. With this in mind if you book a ticket and cancel within 48 hours of the event or fail to attend on the day you will be liable for a £15 + VAT cancellation charge. Note: As our events are often at capacity if you do this you may well be denying someone else of a place at the event.
We welcome any donations to help us run our events programme and suggest £15 per ticket if you would like to help support our efforts which is expected if you are a not a member of Dunbartonshire Chamber of Commerce. Non-members may book a maximum of 2 tickets, if you require more, please contact us to request. If you would like to become a member of the chamber or to find out more click here: http://www.dunbartonshirechamber.co.uk/join-now/