Description
We have limited numbers so please book now

In conjunction with Owadally and King (Chartered Certified Accountants - Croydon), we want to update you on some new regulations. No matter the size of your company, the new rules will have an impact on your business .

Data protection rules are about to change dramatically. General Data Protection Regulation (GDPR) is a set of tough new directives by the EU that will be the biggest shake up of data protection law. It all kicks in May 2018 but your business must be ready by then.

You need to understand what data you hold ; where it's stored ; why you hold ; is it safe and then justify that storage / use and have practical policies you can monitor to govern that data.

At A City Law Firm we want to provide you with the information you'll need to ensure that you comply with these new regulations. We want to help you implement a simple policy that's workable and breakdown any fear of this regulation.

The second part of this unique event will be to announce that A City Law Firm Ltd will be opening their Croydon Division at 5.30pm so you will be invited to stay on for drinks and enjoy our hospitality

Please come and meet our dynamic legal team, who will provide answers to your GDPR questions. You will also meet our friendly and helpful accounts and tax experts from Owadally and King.

We hope that A City Law Firm Ltd will bring innovative legal expertise to Croydon, together with answering your questions about GDPR.
The details of this event are:
Venue:
Sussex Innovation Centre - Croydon

Address:
No. 1 Croydon (11th Floor)
12-16 Addiscombe Road
Croydon, Greater London
CR0 0XT
(Less than 5 minutes walk from East Croydon)

GDPR Workshop Start Time: 3.00pm
City Law Firm Launch: 5.30pm
Finish Time: 8.00pm

Refreshments will be provided

Places will be reserved on a 'first come, first served' basis, so please hurry and grab your place.

Just click the accept invitation button, and tell us which start time (or both) you wish to attend. We will then confirm your place.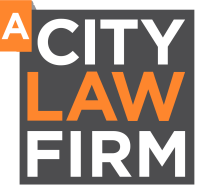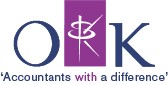 Organiser of GDPR - 'Be prepared, not scared'