Multiple Dates
GDPR camp 1 Hour FREE Seminar / Q&A Newcastle North East Data Protection
Description
What is GDPR - The General Data Protection Regulations
Book for this 1-hour GDPR Overview / Q&A Seminar NOW

Find out:
what GDPR is
why you need to comply with the new law
how it can give you a competitive advantage
Discover:
what steps you can take now
what you need to do to enhance your IT Security
other tools, tips & techniques.
where to find out more information
what other training is available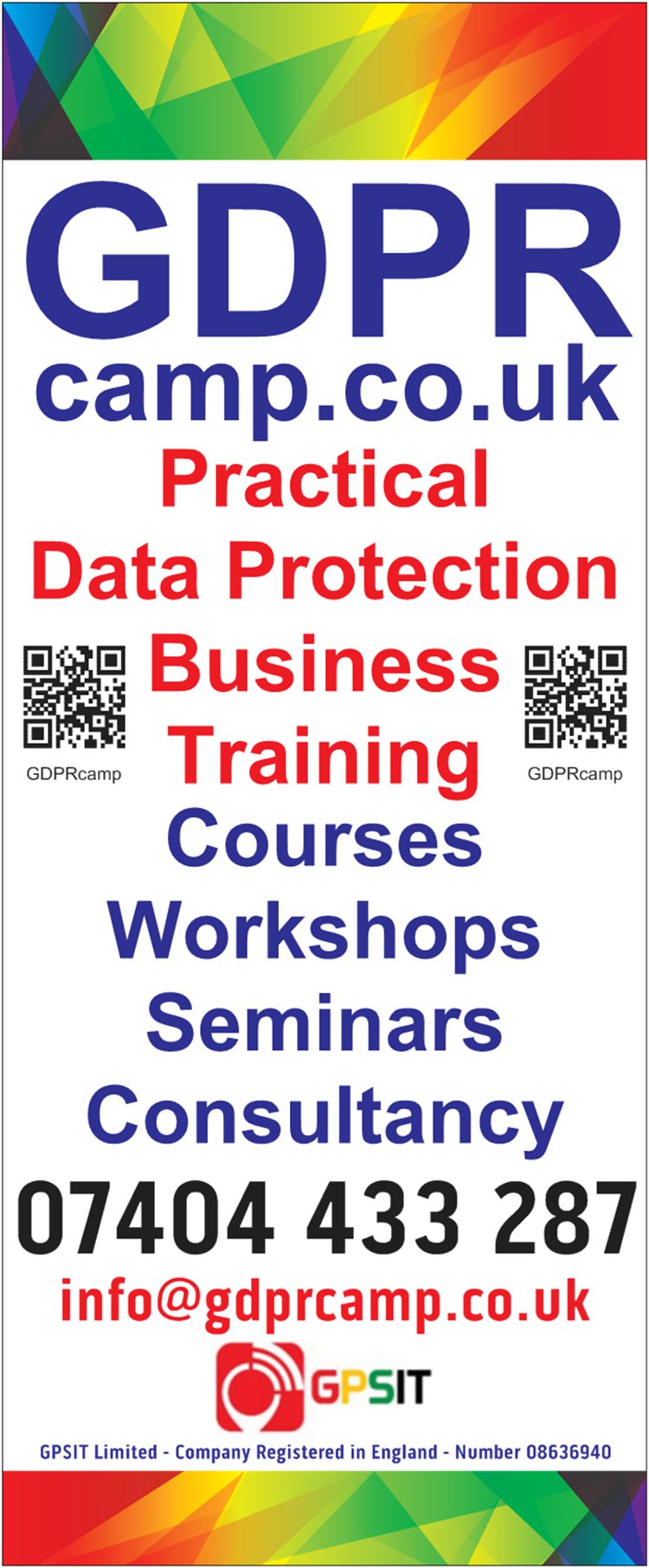 GDPRcamp.co.uk
Practical Data Protection Business Training.
Courses, Workshops, Seminars, Consultancy.
07404 433 287
info@gdprcamp.co.uk
GPSIT Limited - Company Registered in England - Number 08636940