Description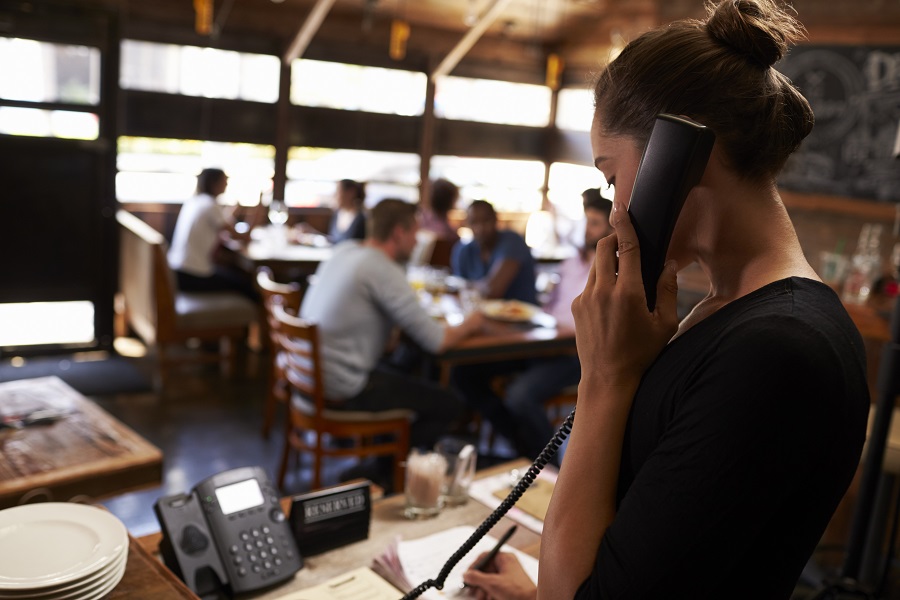 Why is GDPR so critical for your business?
There is a significant shift happening in the UK, the EU and globally. As different platforms have developed, data protection for consumers has fallen behind. As of May next year the old Data Protection Act is out and GDPR is in. You need to know about it.
Does it affect me?
It affects everyone.
Firstly, it affects you as a consumer. You are getting plenty of new rights as a data subject, in how your personal data is processed, collected, and managed. Good news!
Second, it affects you as a business, because all of your customers are gaining those same rights and it is your responsibility to ensure that their rights as a data subject are protected! This affects how you process, collect and manage their data, using a set of guidelines, which you probably know nothing about - or have been ignoring. Maybe not such good news!
What do I need to do differently?
If you run a restaurant or venue, this seminar is entirely focussed on helping you become GDPR AWARE.
We will be exploring the likely outcomes you will need to have in place.
In early October, we exhibited at The Restaurant Show at Olympia and met dozens of restaurants and venues. Most had not really heard much about GDPR and were a little surprised at what it might mean for their business. They were also surprised that they have to be compliant within the next 9 months!!
Are there some examples of what might be needed?
Many hospitality businesses we have spoken to, seem to think it doesn't apply to them, either because they are 'too small' or 'off the radar'. That is definitely not the case for two reasons.
Some of the examples used in the ICO Draft Guidelines are actually based on small hospitality businesses! If they were 'off the radar' why would they be using them as examples?

Hospitality businesses like restaurants, pubs and hotels have more customer data than almost any other business - even if they don't realise it! Contact forms, booking systems, Wifi, Voucher systems, Loyalty schemes, Employees - all of them need to be addressed!
>>>
Example 1 - taken from the ICO Draft GDPR Guidelines
"An individual drops their business card into a prize draw box in coffee shop. this is an affirmative act that clearly indicates they agree to their name and contact number being processed for the purposes of the prize draw. However, the consent would not extend to using those details for marketing or any other purpose."
What might that mean for your venue's marketing activity?
>>>
Example 2 - taken from the ICO Draft GDPR Guidelines
Company A provides the following information to individuals:
"Email address (optional): _______________________
We will use this to send you emails about our products and special offers"
The question for your restaurant or venue is: Does this mean they have explicity opted in and is this valid for marketing?
You can find out more by attending our seminar!
>>>
About us
Our team have nearly 40 years combined experience of delivering data driven marketing for thousands of companies across the UK. including dozens of independent restaurants and venues.
Our session is entirely dedicated to restaurants and venues and will focus on the areas of GDPR that are most likely to affect you and your business.
>>>
Your hosts for the event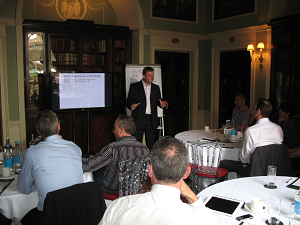 Jim Lawrenson - CEO of Venue Marketing
Jim was Managing Director of one of the first commercial email marketing companies in the UK. His team pioneered data-driven marketing and during that time, the company grew from around 15 to nearly 1,500 employees. After the company was sold to investors in 2005 for £53m, Jim founded KnowledgeBank an innovative data driven marketing company.
In 2012, after working with a well known restauranteur to develop their data driven marketing, Jim launched Venue Marketing - a dedicated marketing consultancy for restaurants and venues. Since that time, they have worked with over 50 different venues across the UK, to develop and deliver their marketing activity using a data driven methodology.
Pete Moore - GDPR Expert at Look at Your Data
Chief Data Scientist and Founder of Look at your Data Ltd, a data strategy company. Passionate about using data properly in business. I see GDPR as a huge challenge for data strategy but also an enormous opportunity for those who take it seriously.
You can read dozens of our recommendations here on

Information Notice: The information and opinions in this presentation are for general information purposes only and not provided as part of any contract or service. They are not intended to constitute legal or other professional advice, and should not be relied on or treated as a substitute for specific advice relevant to particular circumstances. It is for each organisation to take its own decisions and its own advice on GDPR and regulatory compliance more generally.