Description
How will GDPR affect your Business?
You know about GDPR but are not sure where to start?
How do I implement GDPR as an SME?
Purpose of the Course
The European Union General Data Protection Regulations (or the EU GDPR) will replace the current UK Data Protection Act. It will impact all organisations, regardless of size and sector and will determine how we manage data both online and offline.
UK businesses will need to be compliant when the new legislation becomes law on 25th May 2018. This interactive workshop will use business scenarios to introduce the new legislation and will provide an overview of the steps that businesses will need to take to become compliant.
If you need help with the HOW to make sure you are ready for GDPR or just need a better understanding of the evidence you will need for GDPR, this full-day training is ideal for you. This course is especially suitable for small businesses and sole proprietors.
Your Trainers: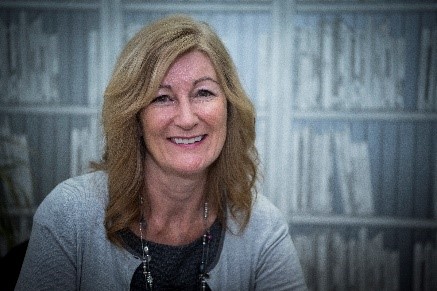 Sue Isaacson is Managing Director of the HR Dept for Cambridge and North Herts. Sue has a wealth of experience guiding local SME businesses through the minefield of employment law and HR issues. She has a pragmatic approach to HR which is so important for small and medium-sized companies and her advice in relation to GDPR for her clients is practical and 'no-nonsense'.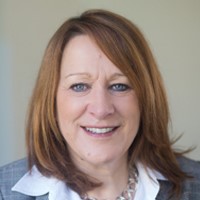 Helen Barge is the Managing Director of Risk Evolves, a consultancy based in Leamington Spa providing hands-on practical advice and guidance to SME's on governance, risk and compliance issues. Helen is a certified Data Protection Officer and has worked on a number of successful audits including Cyber Essentials and IASME certifications, helping Clients prepare for the GDPR.
Audience:
This workshop is aimed at SME business owners or anyone who is responsible for data protection and implementing changes for GDPR in their business. No prior knowledge of the regulations is required. You need to have a strong understanding of your business and the different departments/teams to get the most of this workshop.
Overview:
We will work through your business on the day so that you leave with documents prepared and a specific action plan for you to implement straight away!
During the workshop, with help from the Trainers, you will:-
Draft privacy statements bespoke to your business for your employees and clients and applicable third parties.

Write a subject access request procedure to ensure compliance with GDPR.

Customise a data breach policy.

Develop a document retention schedule applicable to your business.

Work through a workbook which will identify the following:-
What data you hold.

Where your data is kept.

How your data is stored.

Why it is required.

What to keep and what to dispose of.

When to review your policies.

A training document, which you will need to deliver to all employees on your return to your business, prior to the 25th May 2018.
Course Objectives
By the end of this workshop, you will be able to:-
Understand what the GDPR is and why the law is changing.

Explain what has changed from the Data Protection Act 1998 and what is expected going forward.

Understand what the impact of GDPR means for your business.

Understand the actions needed to help you become compliant.

Leave with a toolkit that you can use as soon as you get back to your work-place.
Course Details:
Buffet lunch will be provided along with tea and coffee. Please email karen.mullally@hrdept.co.uk if you have any special dietary requirements.
Places on this course are limited to 20.This is because it is a fully interactive session where you will be applying the knowledge instantly and working on your own business during the workshop with guidance from the Trainers.
We are offering this workshop at £495 excluding VAT per person.
The usual cost of this session if the trainers came to your business for the day to complete similar work would be £1,500 +VAT. You will also benefit from taking away a number of documents that you can include in your contracts, handbooks, and third-party agreements which are valued at £1,200 +VAT bringing the total value of attending this seminar to £2,700 +VAT.