Description
Gear Change at the Gallery
A change in direction, a sidestep, a forward leap, a Gear Change.

In a world where the average time in a job is 4 years, and people are expected to change careers an average of 6 times, what does stepping it up or moving it across actually look like? How do you ramp up your career to get to the next level, or move into an entirely different field? How do you make a career Gear Change?

Join us for a drink in an East London Gallery to hear from three very different professionals who have each changed gears in their career: Kim Frankiewicz, Managing Director of Imagen Music; Burke Turner, Digital Workplace Consultant at We Are Atmosphere; and Aidan Mehigan, CEO & Founder of Gortinore Distillery.

In partnership with Creative Professionals Network Australia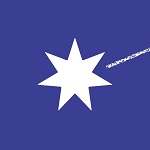 ---
Aidan Mehigan, CEO & Founder, Gortinore Distillery
Aidan is a graduate of University College Dublin (BA Hons Economics and Politics, 2002) and the University of London, S.O.A.S. (MA Hons International Politics, 2003). Aidan worked extensively in the fine dining sector of the catering industry after graduating before moving into financial services in London. He worked as a trader for 3 separate hedge funds (GLG Partners, Pendragon Capital and Praxient Capital) over a period of ten years before returning home to Ireland to start his own whiskey business – Gortinore Distillery. He has a long-standing interest in and enthusiasm for fine food, wine and spirits. In 2015 Aidan completed the diploma in distilling from the Institute of Brewing and Distilling (UK).
Amy Reinecke, Graphic Designer and Illustrator

Amy is a freelance creative who is passionate about debunking the myth that being creative is only for the "arty" types. Amy started 'Art-Works-for-Good, a group that encourages people to kickstart their creative life, and the enjoyment of the process rather than the outcome. Amy hosts Art Parties where groups of friends and strangers enjoy making art together over a glass of wine.

Amy will be hosting an Arty Party during the event, providing tools, instruction and lots of encouragement for guests to release their creative spirit!

Kim Frankiewicz, Manaing Director, Imagen Music
Kim Frankiewicz began her career in music management in her native Australia where she worked with INXS, The Models and Jenny Morris at MMA Management. Joining in 1984, within a few years she had been promoted to Managing Director of their publishing division MMA Music Publishing, representing both Australian artists as well as sub publishing major indies including Tommy Boy Music, Momentum Music and Complete Music. Simultaneously in 1994, she also held the role of Managing Director at RooArt Records, a successful independent label out of Sydney. In 1997, Kim moved to New York where she took up the position of VP of International at Universal Music Publishing. Transferring to the London office in 2000, in 2012 she joined Imagem as MD for Imagem Music UK, signing and resigning artists and writers including Daft Punk, Kaiser Chiefs, Mark Ronson, Cathy Dennis, as well as being instrumental in administration deals such as with Pink Floyd Music Publishing. In addition to her domestic role, Kim also oversees A&R on a global basis for the company.
Burke Turner, Digital Workplace Consultant, We Are Atmosphere
At the tail end of a 10 year career, playing from Brisbane to Barbados, Burke turned bandleader, producing 2 albums with a 17 piece Jazz Big Band he formed as a creative vehicle for Australian composers. Enjoying the production more than the performing, the search continued to find other spaces to work with talented and creative people. Joining Apple Australia, Burke quickly rose to fulfil a national 'train the trainer' role, which took him to Shanghai and Cupertino. Moving to London in 2011 alongside his partner, breakthrough pianist, Belle Chen, Burke completed his MBA which included an exchange to Shanghai and a winning student pitch to the innovation leads at the world's 3rd largest chemical company in the Netherlands.

Currently consulting in Digital Workplace Evolution, Digital Strategy and longer term Digital Transformation program activation, Burke has worked with broad sector client including professional associations, a medical regulator, financial services, and retail.

---
Terms and conditions
By registering, guests agree to share their information with Australia-United Kingdom Chamber of Commerce and the event partners.
Cancellation and refund policy
Australia-United Kingdom Chamber of Commerce reserves the right to cancel or postpone an event to an alternative date. All registered participants affected by such a cancellation or postponement will be offered a full refund of the ticket price.