Lunch talk series on contemporary society and SF in partnership with the London Science Fiction Research Community
About this event
Bring your own lunch and come join Yen and Mia for a chat with Avery Delany and Shuang Chimu about Gender and Imaginary Sexuality in Speculative and Fan Fiction. Our discussion will begin with an overview of Chinese fanfic and its online platforms, however not limited to the Chinese context. With the contribution of the two experts, we hope to engage in lively discussions about how certain issues have been treated similarly/differently in disparate cultural contexts.
This event aims to address a range of topics in relation to gender and sexuality, including but not limited to:
• How Chinese fanfic and its online platforms negotiate with a "content rating system"
• Chinese fanfic and the formation of nomadic identities
• Gender dynamics in alternate universe: domestic world-building influenced by Japanese and English fanfic
• What do concepts of interspecies sexual interactions in speculative fiction tell us about gender, sexuality, violence, psychiatry and content of consent?
• What are the shared dilemmas of SF fandom writers across cultures in terms of writing about gender, sexuality?
• In what ways do SF writers and LGBTQIA readers negotiate with the political system and social construction of gender and sexuality?
Do sign up to book your spot! We will email registrants with updates on the event!
Shuang Chimu: A Sci-Fi and speculative fiction writer. Publications (books in Chinese as collection of novellas): "The Rooster Prince" (2018), "Academy of the Lynx" (2020), "The Mask of Intelligence" (coming in 2022). Short story "Over the birth quota" in "The Masterworks of Contemporary Chinese Science Fiction" (新紀元社, Shinkigensha Co., Ltd., 2020), "Der Wannengeist" in "Quantentraume: Erzahlungen aus China Uber kunstliche Intelligenz" (Renmin Wenxue – Volksliteratur, Wilhelm Heyne Verlag, 2020)
Avery Delany is a PhD student in the Department of Anthropology at Goldsmiths University. Their thesis examines ideas of human/non-humanness vis-à-vis cultural narratives of artificial intelligence in single-player science fiction video games. They are a co-director of the London Science Fiction Research Community and a member of Beyond Gender research collective. You can find them on Twitter @redrocketpanda.
Yen's work explores cultural storytelling and its effects on identity, and the impacts of colonialism, specialising in the development of Chinese SF globally and through diaspora communities. Yen is councillor for the British Science Fiction Association.
Mia specialises in Modern and Contemporary Chinese literature looking into the role of SF as a way of thinking about ecology, urbanism, and politics in the contemporary Chinese context. Mia is co-director for the London Science Fiction Research Community.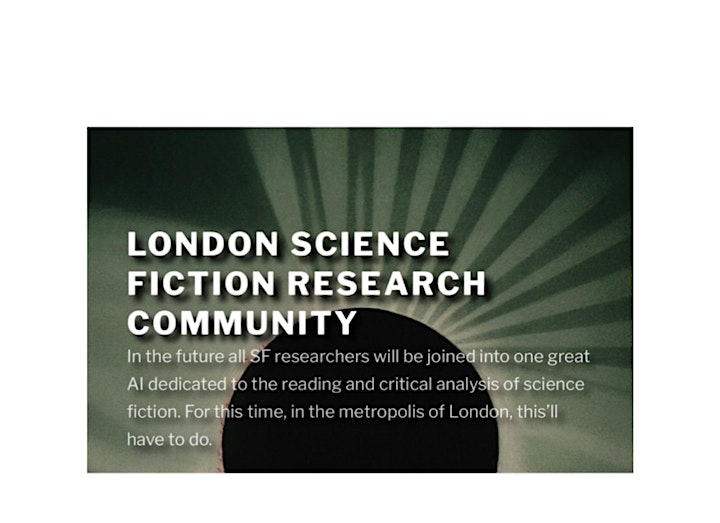 🧧 Did you know that during Spring Festival and Lunar New Year, we love to exchange red packets of money as a symbol of good luck and fortune. Why not join KindRedPacket in extending this tradition a little further to support charities and grassroots projects by East and Southeast Asian communities.