Description
A one day event highlighting the importance of gender equality and how to overcome barriers in today's society.
---
Gender equality remains one of the key challenges for society today. We hear about it in the media and are often left wondering what can be done in practical terms to overcome persisting barriers and stereotypes.
This one day event will explore the importance of gender equality in the workplace but also in our society in general.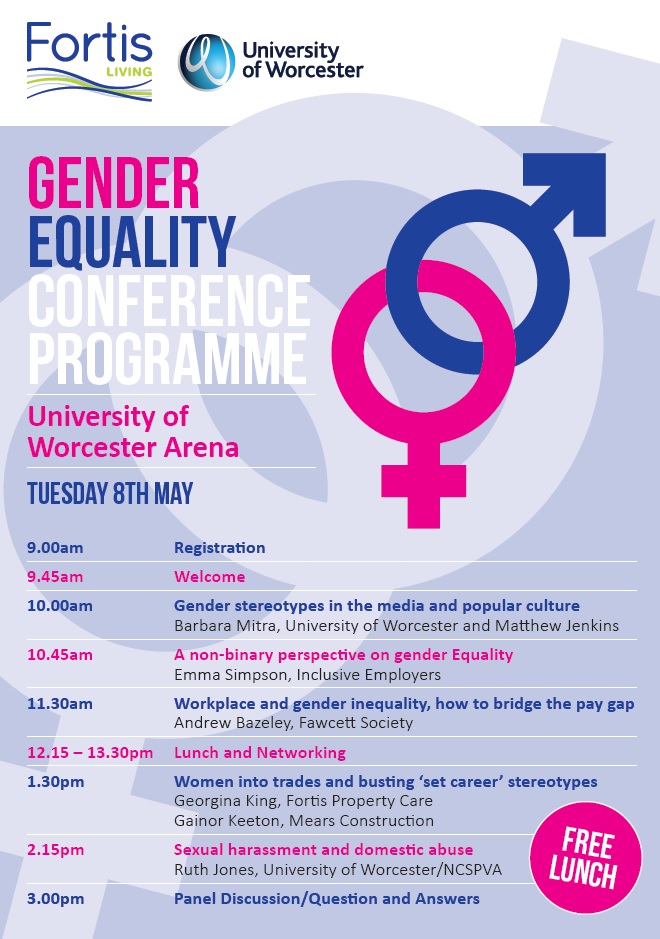 You can download the programme and information on the speakers HERE
This is a free event that also offer a wide range of stalls with information and expert advice plus some opportunities for interaction challenging our gender bias and stereotypes.
FREE LUNCH INCLUDED
If you/your organisation would like to book a stall at the event, please contact Tom Piotrowski on tpiotrowski@fortisliving.com or tel. 01905 670104 or mob. 07805 812708
Directions to the venue https://www.worcester.ac.uk/discover/find-us-severn-campus.html
Additional venue information https://www.worcester.ac.uk/discover/arena-venue-information.html