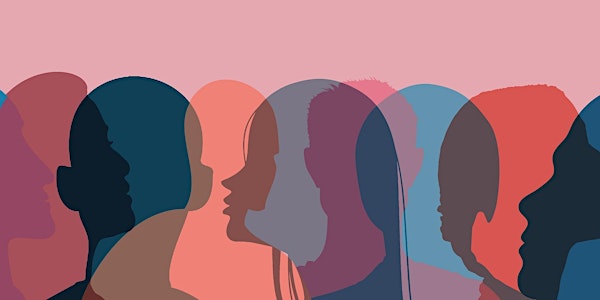 Gender matters:challenges & opportunities in social science gender research
A free event showcasing the challenges and opportunities of studying gender and sexuality identities and inequalities.
About this event
Gender matters: challenges and opportunities in social science gender research
A free event hosted by Nottingham Trent University's Gender Research Group.
Please use this Eventbrite booking page if you want to attend the event ONLINE. N.B. If you want to attend in-person, please use the alternative Eventbrite link available separately.
Social science sits at the core of critical examinations of the myriad ways gender matters in shaping people's identities, experiences and opportunities, and its contribution has significant ramifications for academic knowledge as a whole. Gender studies in social science also feeds into global, national and local level policy developments addressing social and democratic inclusion and transformation. This free online conference features a range of social scientists at different stages of their careers, whose work showcases the currency and dynamism of gender and sexuality identities and inequalities, and the challenges and opportunities studying these issues can present.
Keynote speaker:
Dr. Finn Mackay- 'Researching female masculinities in the context of the UK gender-wars'
Finn Mackay is a Senior Lecturer in Sociology at the University of the West of England, Bristol, UK. With a professional background in youth work and policy, Finn worked for several years in a London Local Education Authority, designing and delivering a new domestic abuse prevention education programme across all young people's settings. Following this they undertook a PhD in the Centre for Gender and Violence Research at the University of Bristol. Finn is the author of two books: 'Radical Feminism: Activism in Movement' and 'Female Masculinities and the Gender Wars'. Finn founded the London Feminist Network in 2004, which revived the London Reclaim the Night march and built this into an annual, national event attended by thousands and inspiring similar marches and Networks around the UK; they have been involved in feminist activism in the UK for over twenty years.
Programme (in order of appearance):
Clare Lushey, Nottingham Trent University, 'Women's self-presentation on Instagram'
Carrie Paechter, Lyndsey Stoodley & Mike Keenan, Nottingham Trent University, 'What's it like to be a girl skateboarder? Identity, participation & risk for young women in skateboarding communities'
Daisy Matthews, Nottingham Trent University, 'Identity management for sex workers who are religious & spiritual'
Beth Jones, Nottingham Trent University, 'Why can family be protective of poor health and wellbeing in trans & gender diverse youth?'
Eva Prikrylova, Nottingham Trent University, 'The experience of social support of heterosexual couples during their infertility treatment'
Hind Elhinnawy, Nottingham Trent University, 'The Role of Difference in Feminist Transnational Solidarity: The Case of Secular Muslim Feminists in Britain & France'
Key note speaker: Finn Mackay, University of West of England, 'Researching female masculinities in the context of the UK gender-wars'