Gender, Nationalism and Citizenship in Anti-Authoritarian Protests in Belarus, Russia and Ukraine

Saturday, 20 June 2015 from 09:00 to 18:00 (BST)
Event Details
Saturday 20 June 2015, 9am - 6pm, Robinson College, University of Cambridge
This one-day workshop will bring together scholars and experts working on Belarus, Russia and Ukraine to discuss the recent and ongoing protest movements in these three countries with a particular focus on gender, nationalism and citizenship. The participants in the workshop will include scholars, human rights and gender equality activists, artists and journalists.
09:00 - 09:30 Registration
09:30 - 11:00 SESSION 1: LGBT ACTIVISM
Chair: Susan Larsen (University of Cambridge)
Nadzeya Husakouskaya (University of Bergen) The transgender subject in times of 'struggle for freedom': reconsidering 'protest' and 'citizenship' in contemporary Ukraine.
Tamara Martsenyuk (National University of 'Kyiv-Mohyla Academy') Sexuality and revolution in post-Soviet Ukraine: human rights for the LGBT community in the EuroMaidan protests of 2013-14.
Richard Mole (University College London, School of Slavonic and East European Studies) Russian queers in Berlin: diaspora consciousness and long-distance activism.
Anna Shadrina (Centre for Gender Studies, European Humanities University, Vilnius, Lithuania) Gender as a central category for understanding the Belarusian regime: can LGBT-activism be a means of resistance?
11:00 - 11:30 coffee and tea
11:30 - 13:00 SESSION 2: GENDER and REVOLUTION
Chair: Olesya Khromeychuk (University of Cambridge / University College London)
Lena Minchenia (Lund University) Behind 'the failed revolution': gender, class and citizenship in the discourses of shame in the accounts of state violence in Belarus in December 2010. 
Ilya Yablokov (University of Leeds) 'The White Ribbon aims to shed blood': protest movement and anti-Western conspiracy theories during Vladimir Putin's third presidential term.
Maria Berlinska (activist / National University of 'Kyiv-Mohyla Academy') Peculiarities of gender discrimination and transformation of patriarchal patterns in Ukrainian society during social upheavals.
13:00 - 14:00 Lunch
14:00 - 15:30 SESSION 3: FEMINISM
Chair: Olenka Dmytryk (University of Cambridge)
Evgenia Ivanova (University of Oxford) Between being witty and being pretty: paradoxes of female political participation.
Olga Karatch (TBC) Women in politics in totalitarian societies: struggle or submission? The case of Belarus.
Nadia Plungian (independent researcher) Feminist art in Russia 2014: the problem of the 'turn to the right'.
Marina Yusupova (University of Manchester) 'No Putin, No Cry': Masculinity Politics and Feminist Protest in Russia.
15:30 - 16:00 tea and coffee
16:00 - 17:45 SESSION 4: RESEARCHING PROTEST MOVEMENTS
Chair: Uilleam Blacker (University College London, School of Slavonic and East European Studies)
Anna Dovgopol (Heinrich-Böll-Stiftung, Kyiv) Is there a feminist movement in Ukraine? From radical to 'pop-feminist' strategies.
Alaksandra Dynko (Radio Free Europe/Radio Liberty) Moving bodies: to be a woman in the Belarusian politics.
Anna Grigoryeva (University of Cambridge) Parachuting in: class, gender, and colonialism in Moscow's 2012 protests.
Darya Malyutina (independent researcher) Ethical concerns of activist ethnography: researching Euromaidan in London.
18:00 - 19:00 Wine reception
Free admission but tickets must be booked.  
For further info contact Olesya Khromeychuk (ok251@cam.ac.uk).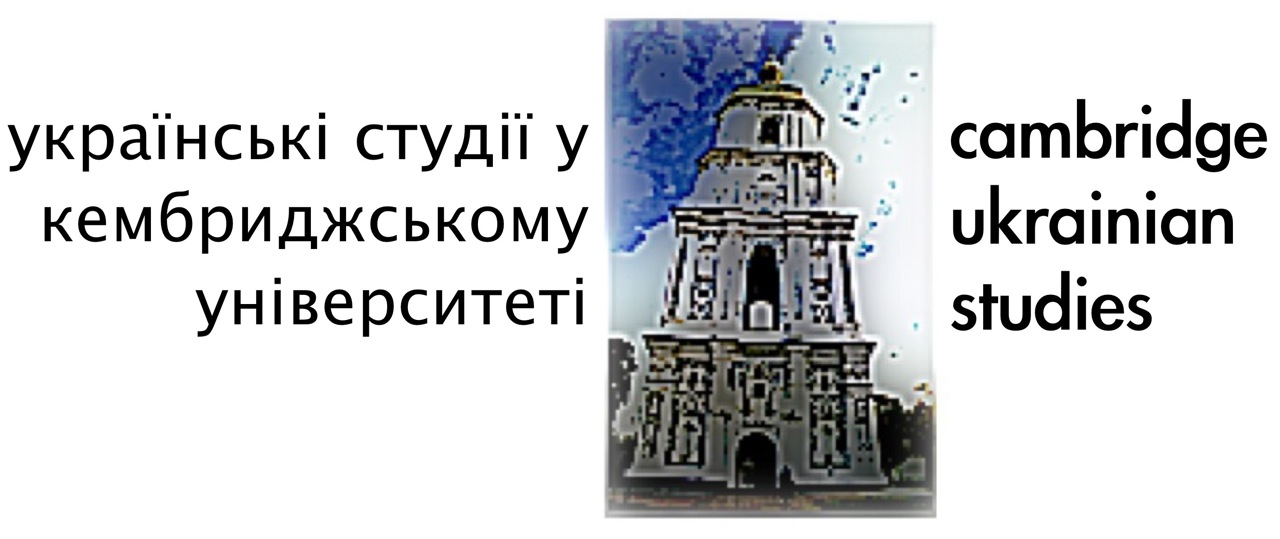 When & Where

Robinson College
University of Cambridge
CB3 9AN Cambridge
United Kingdom


Saturday, 20 June 2015 from 09:00 to 18:00 (BST)
Add to my calendar
Gender, Nationalism and Citizenship in Anti-Authoritarian Protests in Belarus, Russia and Ukraine