Gender on the Agenda: Is it time to get real about equality in Leadership?
Description
Gender on the Agenda: Is it time to get real about equality in Leadership?
Hosted by: Outset UK Group and Institute of Directors (IOD) Kent
Do our ideas of leadership need to be re-shaped? Are we truly getting effective leadership when the vast majority of leadership positions are held by a single gender? And what can be done at local/organisational levels, to make transformational changes in how leadership looks in business?
Join us for a lively discussion exploring these and other topical questions – and discover what we can do to make equality real in leadership. This event is primarily aimed at senior business leaders, business owners and HR professionals whose business has a leadership team.
Please note this event will be filmed and reported by the KM Group, and we will not be able to accommodate any additional members of the press or those persons associated with publications.
---
The Panel:
Sue Nelson, CEO, Breakthrough Group www.breakthroughgroup.co.uk
Sue is a Fellow of the Institute of Directors and was awarded the Kent Business Woman of the Year in 2017. She is CEO and Founder of Breakthrough Funding reaching a profitable turnover of over £1million in its first full year.
She is passionate about helping SMEs to grow. Since founding the company in 2015, she has secured £10million of R&D funding for hundreds of small business owners.
She has published countless articles and written ten books. Sue was the first female Vice Chairman of the British Cleaning Council and has been a director of a number of charities.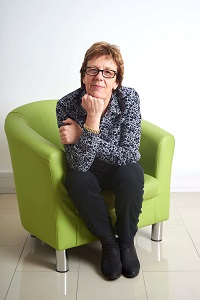 Mark Freed, CEO, E2W www.e2w.com
Who am I?
I am a man who saw an opportunity 20 years ago to address a critical issue in the financial services sector. Although most thought I was mad, I still run this business that dedicates itself to supporting the financial services careers of women and helping firms collect the gender dividend by employing more of them in UK, USA and Asia.
What are my targets for this year?
Meeting the public pledge we made to HM Treasury via the Women in Finance Charter to help and support a diverse group of 200 women secure career moves, or either continue or return to their finance services careers.
Why as a man am I doing this?
Because I'm passionate about the economic and social benefits of gender parity, and have thoroughly enjoyed experiencing these benefits. I'm a committed 'parity-ist'. It's critical men get on board with the agenda.
Who is this Guy!
In case you are wondering I am a typical man. I'm increasingly stale and grey but there is still a lad, a bloke, one of the boys in me. I'm a MAMIL (Middle Aged Man in Lycra - enjoy cycling at weekends) and play rough physical sport - I'm still first team at Water Polo. I also, like an increasing number of real men, see the benefit of and am passionate about gender parity.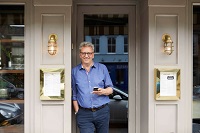 Susannah Schofield OBE - Founder & CEO of Dice Matrix Group www.dicematrixconsulting.co.uk
Susannah is the leading industry expert in Strategic selling through fact based business modelling. Her speciality is delivering growth through real time business insight. Her expertise in these fields led to the commissioning of her published book, 'Mind the Gap – creating successful business strategy'. Susannah was also responsible for setting up Micro-businesses within the Royal Mail PLC group and was an active member of the Leadership team and a Board member, previously Susannah was Royal Mails New Business Sales Director for many years; she has a history of over achieving stretching Sales targets in competitive, demanding and changing markets with multi-layered complex teams of over 500 people and targets into the hundreds of millions. Susannah was awarded an OBE in the Queens New Year's Honours list 2015 for services to Small businesses, Women in Business and Young People.
Susannah is a regularly invited speaker on both a National and International stage. Susannah's interests extend to both the corporate sector and the SME sector in which she founded a business which delivers the acclaimed business model she created, The Dice Matrix Model. Susannah was also Editor-in-Chief of Key Women in business (KWIB) magazine allowing her to help other women embrace and learn through stories and editorial rich content, gaining advice and lessons in business from those who wish to support, mentor and assist. Also, run in conjunction is an on-line platform called KWIBY (Y=Youth) is a platform to help support the next generation into business and get kids 'work-ready' through various schemes and business networks. Although Susnanah is no longer Editor-in-Chief she plays a very active supporting role as a NED.
Susannah has advised on the Government board of Business Innovation and Skills advisory panel and dedicates time to lecture for the Peter Jones Apprentice Foundation, and many local Universities. Susannah also gives her time to help support many Women's working groups to help inspire women who work.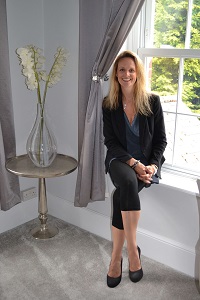 Dr Ana Leite - University of Kent www.kent.ac.uk/psychology/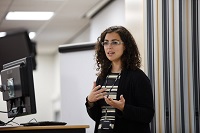 Ana is a social and organisational psychologist with business and academic experience. Before beginning her PhD, Ana worked for Deloitte (Human Capital). Presently a research associate to the Head of Psychology at the University of Kent, her research covers both basic research in social psychology as well as applied research in organizations; and is principally in the areas of leadership, diversity, and well-being at work.
Jonathan Gauton - CEO, Outset UK Group www.outsetuk.com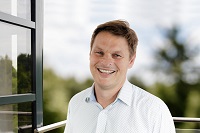 Following a decade in private practice, Jonathan started Outset in 2002 with a vision to offer a creative and intelligent response to the complexity of business strategy, risk and compliance. In the subsequent 15 years he has created a progressive professional services group including a solicitor practice providing organisations with an integrated blend of legal, consulting and safety solutions.
Jonathan's focus is on doing things differently, challenging the status quo, and asking the important question: Why? Why are services delivered in this way? Why are business advisory and legal firms structured as they are? And most importantly: Why is the client coming to us, and what is it they actually want?
He loves technology and uses it in the group wherever possible to drive efficiency and innovation; he hates hierarchy with a passion, believing that it's self-serving rather than client focused and that professional organisations are dominated by it. Jonathan ultimately wants clients to experience real benefits from engaging with the group and colleagues to have an exciting experience in business; feeling welcome, challenged and engaged.
The panel will be chaired by: Chris Price - Business Editor at KM Group http://www.kentonline.co.uk/kent-business/
Chris Price is business editor at KM Media Group. He has been a journalist for more than a decade, covering major stories like the collapse of Cardy Construction, the closure of Manston airport and the break up of MyFerryLink. He has broken exclusives like the collapse of the deal between Paramount Pictures and developers planning to build a theme park in Kent and is responsible for the Kick Start Kent apprenticeship campaign. He presents weekly business show Chris & Co. on KMTV, produces the daily Kent Business email newsletter and edits the monthly Kent Business print supplement inside the Kent Messenger and Medway Messenger. He has previously been a radio newsreader, spent four years as an entertainment reporter and has been embedded with the Gurkhas in Afghanistan.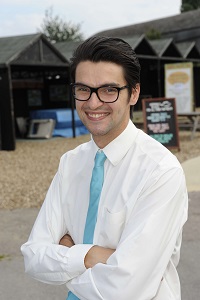 ---
Timings:

Please arrive from 9.10 for registration and tea/coffee

Panel discussion commences 09.30 - this will include questions/participation from the audience
Close 11.15 followed by refreshments and networking
Free parking.

Refreshments will be provided, and there will be ample time to ask questions and to network with other business guests, IOD members and the Outset team.