Description
GenEra!
Multiple genres over multiple eras :)
WHAT TO EXPECT ON THE NIGHT?
Music from 3 video channels will be broadcasted to the pair of wireless headphones you will be given on entry, you can change what channel you wish to listen to at the flick of a switch while the music videos will be projected on 3 different screens. Each headset has a colour LED which shows what channel you are listening to, so you can dance along with those listening to the same channel.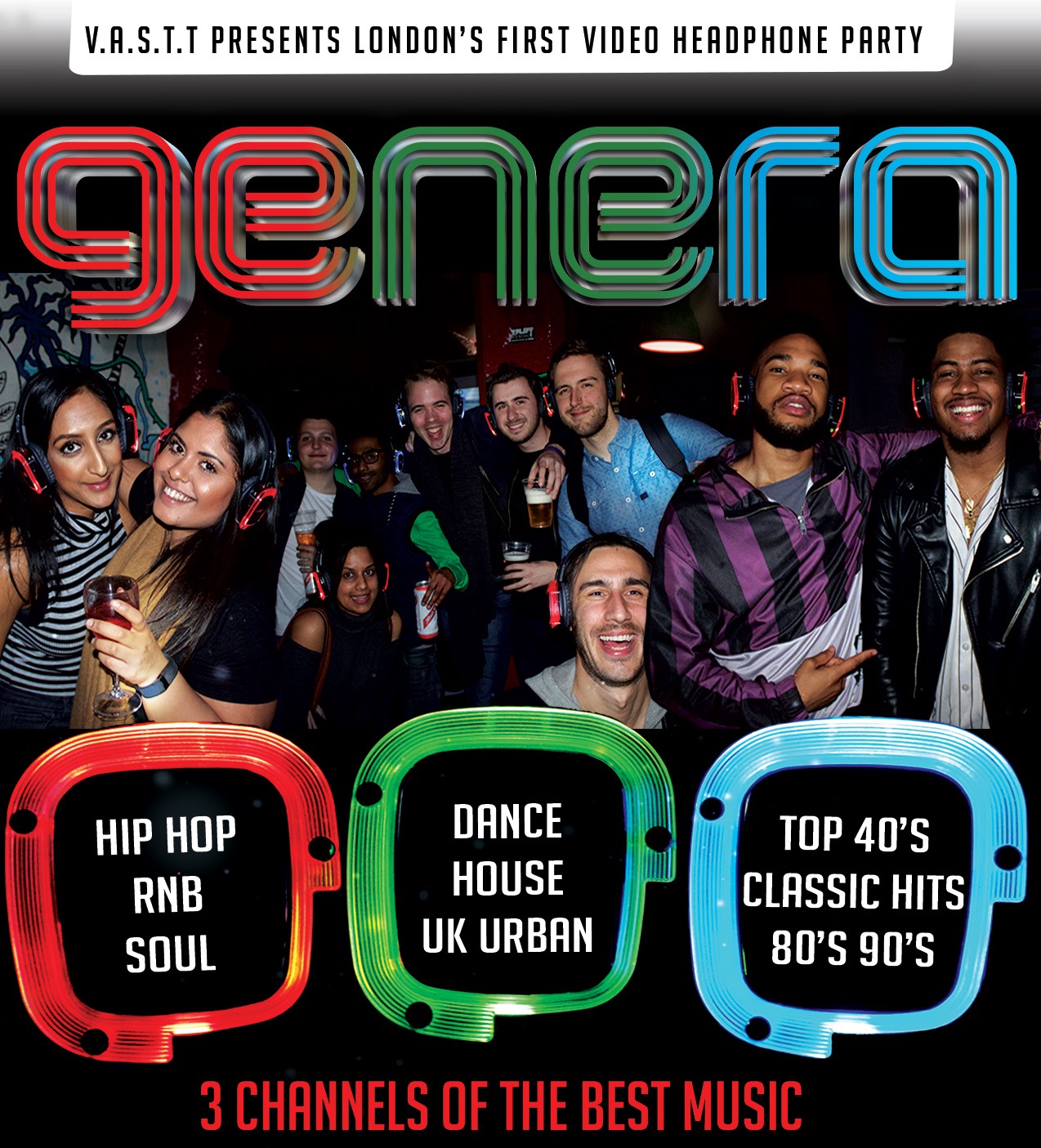 So choose your channel, adjust your volume, sing like nobody is listening and dance like no one is watching!
Below are just some of the genres that are on choice on your headphones.
RED CHANNEL ♫
Hip hop, R&B
Soul, Trap + More
GREEN CHANNEL ♫
Dance, Garage, Afrobeats
House, UK Rap & Grime, Soca
Bashment, Jungle, Funky house + More
BLUE CHANNEL ♫
Pop, Indie, 80s, 70's
Rock, Classics, Singalongs + More
FREE ENTRY
Please be aware that there will be a refundable £5 charge for use of our headphones. The £5 will be returned once headphones are returned. Also arrive early to avoid dissapointment and miss out on headphones
________________________________________
18+ ID REQUIRED
________________________________________
Follow us on
Instagram, snapchat, twitter @vasttevents