Description
Creators!
Makers!
Doers!

The silly season is upon us and there's no better way to celebrate and 'wrap up' 2018 then here with us at General Assembly. We're inviting all our favourite & famous peeps, brands and communities to come join in on the festivities, giving you the opportunity to network, meet, & party!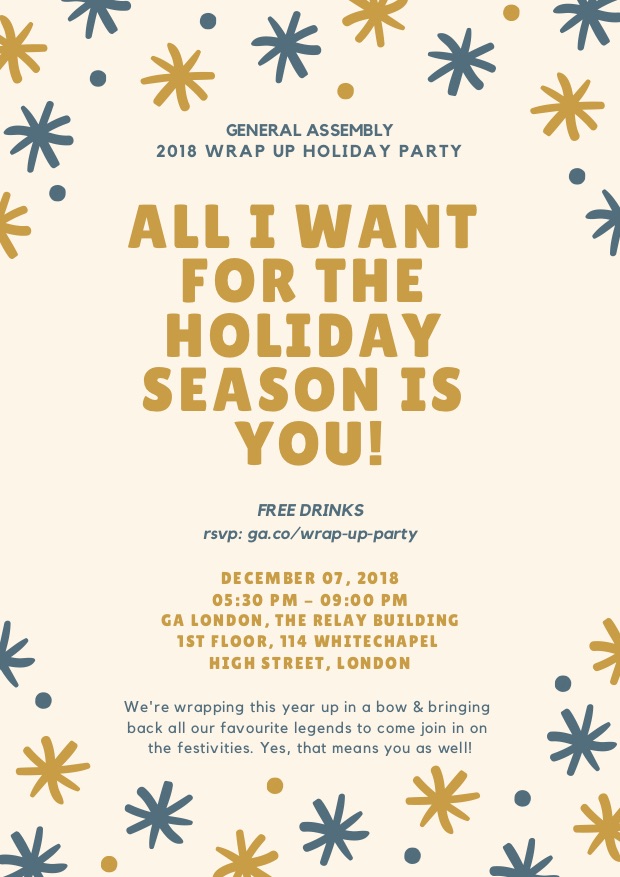 Did you say FREE drinks?
Yes. Yes we did.
Will Mariah be played on the DJ decks?
Heck yeah, we'll deck the GA halls.
Where is it, you ask?
At the GA digs, the epicenter of our courses and events. You get it - it's the place to be on Dec 7th. Just RSVP for security reasons.
Will there be gifts?
Oh. Yes. Everyone joining in on these festivities will receive 25% off our short courses and workshops in the New Year.
Who's our Awesome Partners?
Well, none of this would've happened without MOO, YCC, Founders Factory, WorkClub, Working Not Working.. and Santa's little elfs.

... And that's a wrap!

See you there,
Team GA and Partners