Description
Join The Data Lab for our General Data Protection Regulation Clinic for SMEs for the opportunity to hear from Laura Irvine at BTO Solicitors, Federico Charosky at Quorom Cyber, Hiscox Insurance and Brian Lightowler at GQ Management Standards.
---
Agenda
0915 - Registration and coffee
0940 - Welcome
0945 - Laura Irvine, Associate and Solicitor Advocate BTO Solicitors - "Guidance and what to expect in 2017 from the ICO and the WP29"
1005 - Federico Charosky, Managing Director Quorum Cyber - "Cyber Security for SMEs and the impact of GDPR"
1025 - Borland Insurance / Hiscox Insurance – "Cyber Insurance"
1045 - Coffee
1115 - Brian Lightowler, Chairman and Managing Director QG Cyber Essentials Ltd - "GDPR, A Standard response"
1135 - Panel Q&A
1155 - Lunch and networking
1300 - Conclusion
---
Laura Irvine, Associate and Solicitor Advocate BTO Solicitors - "Guidance and what to expect in 2017 from the ICO and the WP29"
An update on where we are with Guidance and what to expect in 2017 from the ICO and the WP29: what are the major compliance issues relating to security to start thinking about now.
Speaker
Laura is a Solicitor Advocate and a regulatory lawyer with expertise in data protection, privacy and information law. Laura's claim to fame is overturning the £250,000 fine imposed on Scottish Borders Council for breaching the DPA. Laura's clients from the private/commercial, public and third sectors are increasingly becoming aware of the requirements of DPA and she provides non-contentious to all manner of data protection compliance issues. Laura is now introducing these clients to GDPR and the more exacting requirements from 25 May 2018. Laura is on the board of the SBRC due to her expertise in cyber security law.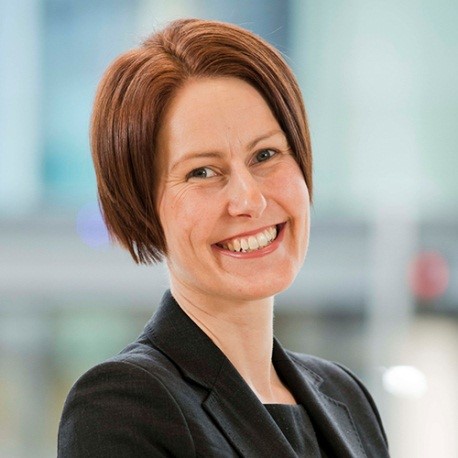 ---
Quorom Cyber, "Cyber Security for SMEs and the impact of GDPR":
With less than two years left before GDPR becomes legal legislation, we will talk you through the cyber security implications of what's ahead and how to get prepared as a business.
This session will help SMEs understand the different cyber security strategies available and how to leverage them to get ahead of the curve.
Quorum Cyber
In March 2016, IT services and consultancy company Quorum Network Resources Ltd created Quorum Cyber, a dedicated security company, offering end-to-end cyber security solutions. Quorum Cyber was created to protect and defend our customers against threats such as phishing, hacking, malware, ransomware and other types of cyber-crime. We offer a portfolio of services including strategic consulting, cyber managed services, penetration testing and a collection of outsourced SME specialist solutions. Our focus and experience enable us to deliver security solutions that are carefully tailored and appropriate to our clients' size and requirements. Our aim is to partner with your teams to help them achieve excellence, delivering a mature service that complements your business objectives and risk appetite.
Speaker
Federico Charosky is Managing Director of Quorum Cyber. Federico is an Information security professional with over 12 years of experience, specialised in risk management, programme recovery, and executive advisory services. Federico has previously held senior roles including VP Group Head of Security Projects at a Middle Eastern bank, Head of Consulting and Company Director for a start-up in the UK and Senior Advisor for several FTSE100 companies.
---
Brian Lightowler, Chairman and Managing Director QG Cyber Essentials Ltd - "GDPR, A Standard response"
With the introduction of the new requirements and the threat that non-compliance inevitably throws up, businesses are looking for a certificated scheme to show that they have been audited by an independent third party against the requirements. Based on the UK Governments Cyber Essentials scheme, QG Management Standards, one of the five approved Cyber Essentials accreditation bodies, have introduce a similar level foundation scheme mapped against the General Data Protection Regulations. GDPR Essentials offers a sound foundation of the measures that all types of organisations can implement and potentially build upon to meet the requirements of the regulations. QG Management Standards believe that implementing these measures can significantly reduce an organisation's vulnerability. However, it does not offer a silver bullet to remove all the risks associated with the requirements of the GDPR. What GDPR Essentials does is define a focused set of requirements which will provide cost effective, third party certification of basic Data Protection compliance for organisations of all sizes.
QG Management Standards
QG Management Standards is based in the UK and has developed a number of Management Standards, ranging from Quality to Information Security for Small and Medium sized organisations. There are currently three operating divisions, Cyber Essentials Ltd, Cyber Essentials (Scotland) Ltd and QG Business Solutions Ltd. Our prime focus is to develop and introduce standards/requirements to be utilised by organisations and set up independent infrastructures to offer accredited support and third party certification to those standards/requirements. QG have issued certificates to over 1000 companies in the last 12 months and operate with over 130 Accredited Practitioners of which 7 are based in Scotland. There are also 15 Accredited Certification Bodies, 3 in Scotland, 9 in England, 2 in Canada and 1 in Southern Ireland.
Speaker
Brian Lightowler Chairman and Managing Director, has a background in Business Support and Supply Chain Management. From 1997 – 2007 he was the Managing Director of Business Link for Cumbria which assisted businesses through a number of trying times including the foot and mouth outbreak in 2001 and the floods of 2005 in North Cumbria. With the demise of the sub-regional Business Link movement he purchased 'Quality Guild' a service that had been developed and delivered in Cumbria, Lancashire and Southwest Scotland since 1994. He then went on to develop the QG brand introducing quality, environmental, health and safety, information security, equality and diversity and fire safety standards. In 2014 QG were appointed by the UK Government as an approved accreditation body for Cyber Essentials.
---
What is GDPR?
The General Data Protection Regulation (GDPR) is a regulation by which the European Parliament, the Council and the European Commission intend to strengthen and unify data protection for individuals within the EU. It also addresses export of personal data outside the EU. The primary objectives of the GDPR are to give citizens back the control of their personal data and to simplify the regulatory environment for international business by unifying the regulation within the EU. When the GDPR takes effect it will replace the data protection directive from 1995.
Perhaps confusingly for some, there is a new directive as well as a new regulation; it will apply to police procedures, which will continue to vary from one Member State to the other.
Please register now to avoid disappointment!
We hope you can make it.
The Data Lab