Description
Fife Centre for Equalities invite you to put your questions to candidates standing in the General Elections on 12 December 2019. We will focus on topics that are relevant to equality at the UK level.
**MORE TICKETS MADE AVAILABLE BY REQUEST - PLEASE BOOK BY NOON TOMORROW (3/12/19)*
We are inviting candidates of main parties in the Kirkcaldy and Cowdenbeath constituency and will update this page with members of the panel as we receive confirmations.
All 6 candidates for the Kirkcaldy & Cowdenbeath seat have been invited to take part. They are:
Gillian Cole-Hamilton – Liberal Democrats
Kathleen Leslie – Conservative & Unionist Party
Lesley Laird – Scottish Labour Party (Confirmed)
Mitch William – The Brexit Party (Confirmed)
Neale Hanvey – Independent (Confirmed)
Scott Rutherford – Scottish Green Party (Confirmed)
Light refreshments will be served from 17:30, we will start the hustings at 6pm. Please book your ticket by using Eventbrite at https://fcehustings-ge2019.eventbrite.co.uk. Places are limited because of the capacity of the room therefore please book your ticket as early as possible.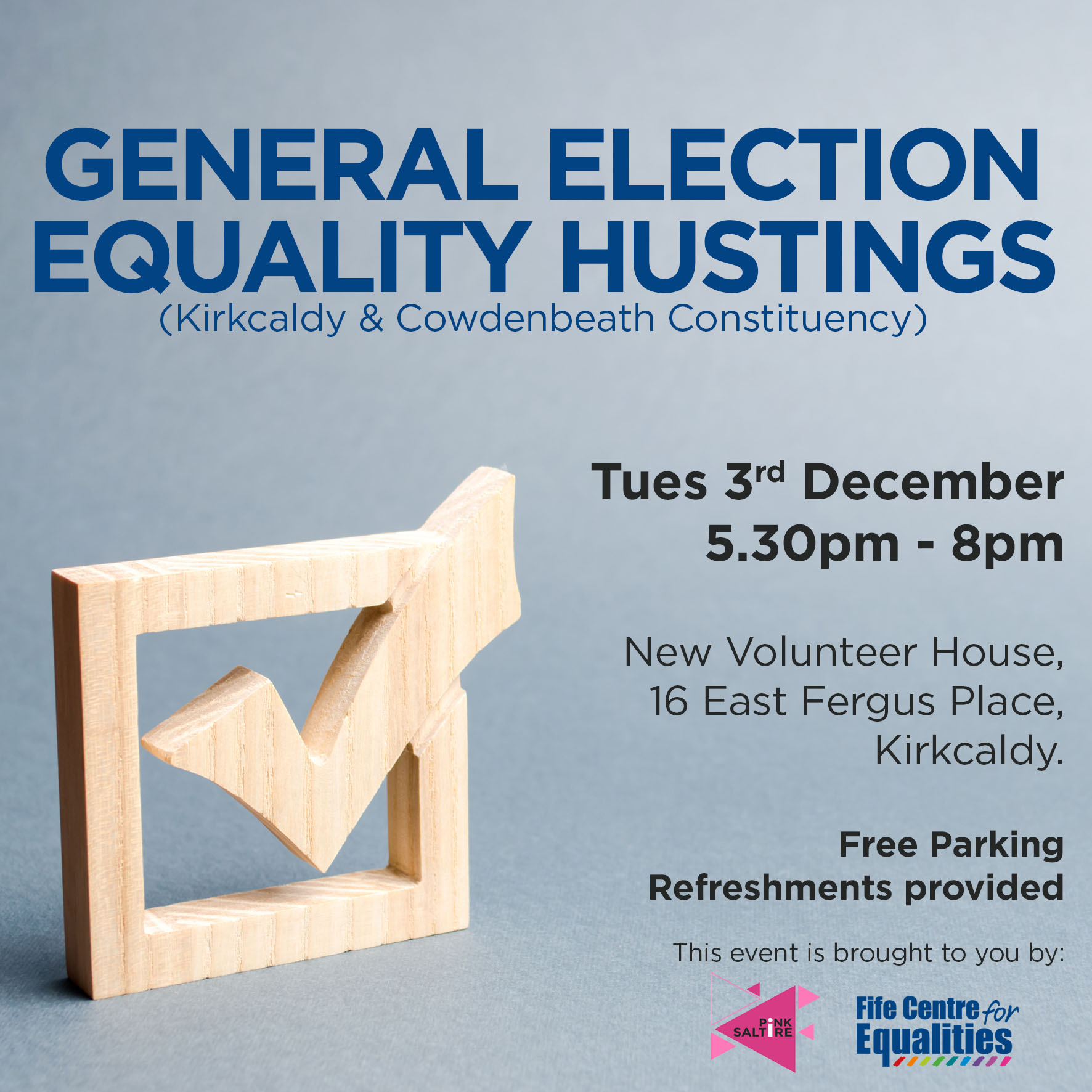 If you have any additional requirements that would make it easier for you to attend the event or engage with the candidates, please tell us at the latest by noon on 28/11/2019.
Event hashtags:
Facebook: #fcehustings #GE2019
Twitter: #fcehustings #GE2019
Event flyer (PDF):