General Ignorance: It's all about what you don't know

Thursday, December 6, 2012 from 1:00 PM to 2:00 PM (GMT)
Event Details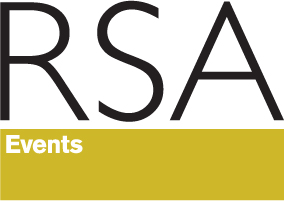 General Ignorance: It's all about what you don't know
Thursday 6 December 2012
1.00pm - 2.00pm
8 John Adam Street, London, WC2N 6EZ
Legendary producer John Lloyd is renowned for his voracious appetite for ideas. In a bid to know ever more about the universe and our place in it, John has been steadily ransacking and devouring the fruits of the world's libraries – from treatises on philosophy and religion to school textbooks on chemistry and physics. His fierce curiosity led him to establish the internationally adored panel show QI, and his delight in the world's wonders proved completely and utterly infectious.
But having reached a position of knowing more than he'd ever known, John increasingly found himself coming back to the same stumbling block – the awareness of how little he actually knew. The culmination of a life's reading and thirsting after knowledge led him to a realisation: that it's what you don't know that really matters.
The wisest thinkers have always admitted their ignorance – Socrates famously declared he was one of the wisest men in Athens because he knew only one thing 'that I know nothing'; Keats aimed to live in a constant state of uncertainty and half-knowledge, and both Kant and Einstein took great pains to emphasise the limits of what we can ever know about the world.
John Lloyd visits the RSA to show us how the best scientists are driven by ignorance and imagination, the best teachers are open to admitting how much their students can teach them, and why it's what we don't know that really counts. 

Speaker: John Lloyd,  director, producer and writer. Spitting Image, Not The Nine o'Clock News, Blackadder and QI are just a handful of the programmes he's helped to create.
Suggested hashtag for Twitter users: #RSAlloyd
Have questions about General Ignorance: It's all about what you don't know?
Contact RSA Events
When & Where

The RSA
8 John Adam St
WC2N 6EZ London
United Kingdom


Thursday, December 6, 2012 from 1:00 PM to 2:00 PM (GMT)
Add to my calendar
Organizer
RSA Events
For more than 200 years, the RSA has provided platforms for leading public thinkers. That tradition lives on in our free events programme.
Missed an event that you were interested in? Don't worry you can listen to the podcast or watch the video.
What can I expect when I attend your events?

Our events typically last between one hour and one hour fifteen minutes, the speaker or speakers will present for the first half of the event before we open the debate up to you in the audience. You are welcome to ask a question or make a comment but please try to be concise and to the point so other members of the audience can get involved in the discussion too.

All of our events are audio and video recorded and are made available on our website to watch and listen to again. Please be aware that by attending our events you may be visible in the audience in photos or in the video of the event, and if you ask any questions these are likely to feature in our podcasts.
Your Privacy
The information you provide when registering for an event will be retained by the RSA and will be used to record attendance at the event.  The RSA may occasionally contact you regarding future events or other RSA work that might be of interest to you.  If you would prefer not to receive correspondence from the RSA then please email rsa.events@rsa.org.uk to let us know.
General Ignorance: It's all about what you don't know