Generate Leads Even in Lockdown - Online Course with Sarah Hughes, The B2B...
Description
There's a LOT less business about, and what's more, NONE

of us has the luxury of a learning curve, thanks to the Corona virus.

Over the past 11 years, I've equipped global brands such as SUEZ to SMEs & sole traders to unlock the power of LinkedIn.

For the first & only time, I'm opening the vault on the systems, templates, techniques I use to generate business, so you can too, even in lockdown.

Get the inside track on how to find, connect, relationship-build & appointment-set, WITHOUT being pushy OR spending a fortune.

Whether an advanced LinkedIn user or you can't remember your password, if you're worried about your livelihood, this is the course for you.

Zero-Risk, the Course is delivered as 4 LIVE information-packed Webinars, Q&As plus a VAULT of resources.

The LIVE Webinars all take place at 15:00 GMT (and are available to you the same day if you can't attend).

Module 1 - Mon 23rd Mar 2020

Module 2 - Tue 24th Mar 2020

Module 3 - Wed 25th Mar 2020

Module 4 - Thu 26th Mar 2020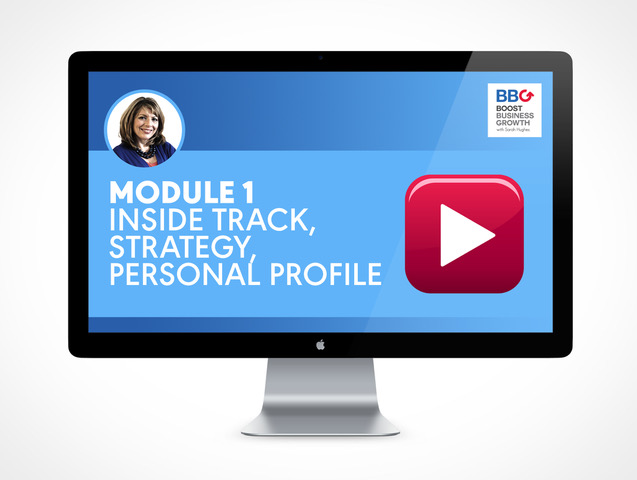 Module 1 – Inside Track, Strategy, LinkedIn Personal Profile, Q&A
LIVE Webinar

-

Mon 23rd Mar - 15:00 GMT (also recorded)



Welcome and getting you in the right mindset for success in a particularly challenging time

LinkedIn Inside Track: 3 Degrees of Connection, 3 Entities, 4 Types of Account, Connections v. Followers

Defining your Push-Pull Strategy for Colleagues, Clients, Stakeholders, Prospects

​Personal Profile - Prospect or Achievement-Centric? Plus: Headline, Banner, Pic, Summary, Settings.
The 'Vault' Resources
CHECKLIST: Personal Profile Must-Haves of what yours needs to contain

GUIDE: How to Optimise your Profile Step-by-Step - written by Sarah, enables your profile to sing & shine

​TEMPLATE: Create your Elevator Pitch - an easy-to-follow process for defining your difference – essential for your profile!

​GUIDE: 6-Point Recommendations Strategy That Wins You Work -18-page Guide, written by Sarah

GRAPHICS: 20 Tried & Tested Royalty-Free Header Graphics - perfect for your LinkedIn banner or posts.
Module 2 – Growing your Network the Smart Way, Q&A
LIVE Webinar - Tues 24th Mar - 15:00 GMT (also recorded)
Accessing and segmenting your existing connections

Finding Prospects via free & Premium members searches; Sales Nav's lead finder; Groups and more

​Getting your Connections to 500+

​How to Invite to Connect so that members say yes - and what to expect in connection rates

​Who's Viewed my Profile – and how to use it to create sales conversations

​Do's and Don'ts with the LinkedIn app.
The 'Vault' Resources
TEMPLATE: 10 x types of Invitations to Connect for you to choose from to get the best connectivity rates

GUIDE: Boolean Logic Cheat Sheet - Essential insight for more effective searching.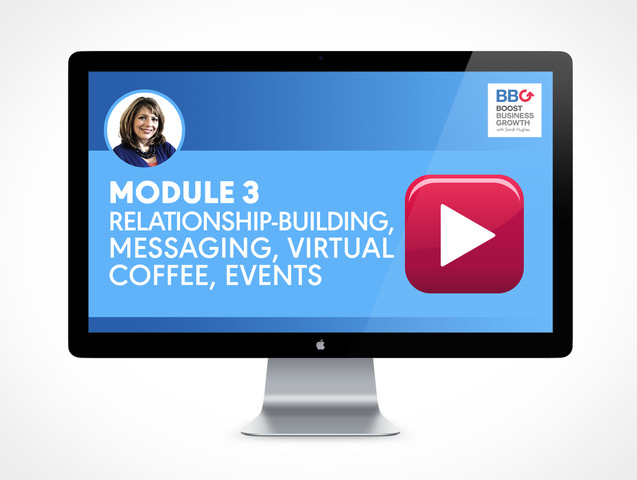 Module 3 – Relationship-Building, Messaging, Virtual Coffees, Events, Q&A
LIVE Webinar (Weds 25th Mar @ 15:00 GMT)

- also recorded for you to revisit
What to message, how and to whom? Including Inmails

What NOT to message!

​Relationship-building through likes, comments, shares, instant messaging

​Active Status – how to see when your connections are online

​Exactly How to Hold a Virtual Coffee (this is lots of fun!)

​Events - and how you can use them to promote your free or paid events and courses.
The 'Vault' Resources
TEMPLATE: 11 Pages' Worth of Business-Building Messages on LinkedIn - these are gold, perfect if you unsure what to write to a connection, especially someone you've just connected with and don't know well

VIDEO: How to Leverage your New Connections: training by Sarah

​GUIDE: Structuring your 1st Call with your New Connections - 5 steps from Sarah to ensure a great first call

GUIDE: 6-Step Persuasion Process from Sarah on how to hold your exploratory call or first virtual meeting

​LIST: Appointment-Scheduling software

​IMAGE: Virtual coffee cup image - use when inviting your connection to coffee

GUIDE: Sophisticated Marketers' Guide to LinkedIn - a guide from LinkedIn on marketing your business.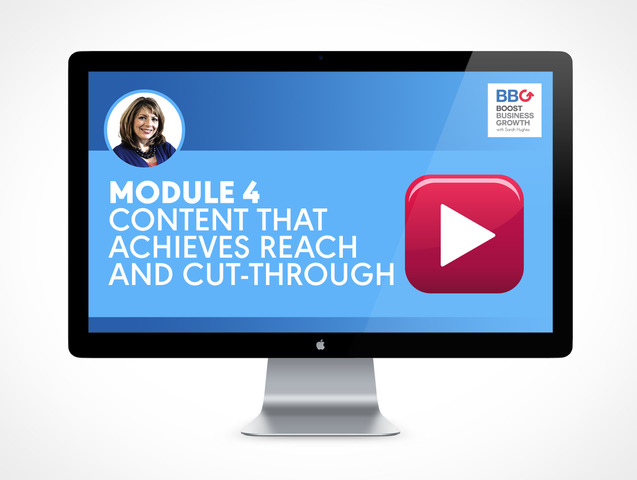 Module 4 – Content that Achieves Reach and Cut-Through, Q&A
LIVE Webinar (Thurs 26th Mar @ 15:00 GMT)

- also recorded for you to revisit
Content Strategy - The EIE Formula, 80/20 Split, Best Times to Post

Posts - long or short form, text-only/image only, video only or combined, tagging, video and documents

Hashtags - how to use them for signposting and reach

​External links do's and don'ts to avoid mistakes

​How to share others' material to build your reach

​Articles that position you as an expert and thought leader

​Analytics so you can see what to revise and what to repeat.
The Vault Resources
IMAGE: Best Times to Post on LinkedIn - find out when and when not to post, at a glance

​GLOSSARY: Power Words - words to use in your content to compel interest and action

​CHECKLIST: 12 Ways to Create More Interaction with your Social Posts

​CHECKLIST: 15 tips on How to Create Videos for LinkedIn that hit the spot

VIDEO: How to Caption your Native Videos so people can still read and understand your message

​GUIDE: LinkedIn Documents Best Practice Guide from LinkedIn on How to upload & post documents

​GUIDE: Best Practices with LinkedIn Live Guide from LinkedIn on how to use live video on its platform

​GUIDE: 9 Crushing Case Study Errors to Avoid.
Zero-Risk Guarantee
We've all got enough to worry about at the moment, the decision to invest in this course shouldn't be one of them!
So if you're not delighted with the course, get your money refunded, no quibble.
Help Others While Securing Your Future
Given imminent hardships, for every course sold, a donation will be made to food bank charities in the UK.
First to benefit will be Food in Community (FiC), a not-for-profit community interest company, voted Best Ethical Food Project runner up by the Observer Food Monthly Awards.
Every week of the year, in all weathers, FiC's volunteers collect & sort surplus fresh fruit, vegetables & other nutritious, sustainable produce.
They then deliver boxes to charities & community groups in & around South Devon.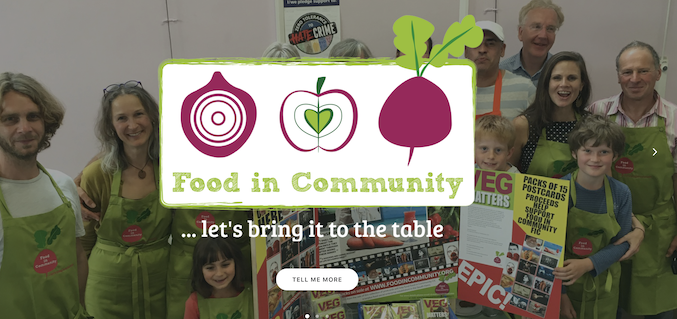 About Sarah Hughes, Creator of 'G

enerating Leads in Lockdown'
Read the 100+ recommendations for Sarah Hughes, "The B2B Lead Generation Expert" and founder of Boost Business Growth.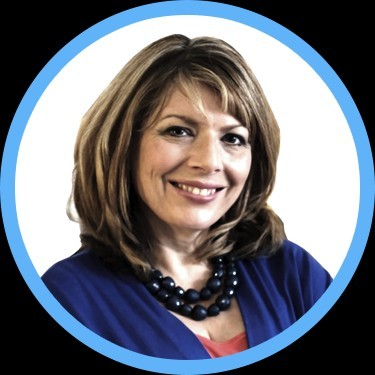 #onlinenetworking #b2bleadgeneration #b2bmarketing #linkedinleadgeneration #lockdown #businesstobusiness #btob #linkedinexpert #linkedintips
Date and Time
Refund Policy