Generation Genome – Creative approaches for entrepreneurial success

Wednesday, 24 January 2018 from 15:00 to 17:00 (GMT)
Event Details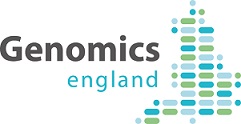 Genomics England is best known for the 100,000 Genomes Project - an endeavour to sequence genomes from around 70,000 NHS patients and turn the information that is known about the human genome into a potentially life-saving reality for NHS patients across the country. Beyond that, Genomics England provides context and opportunities for entrepreneurial approaches to health through genomics. This seminar will explore the work of Genomics England in more depth; we will hear about intrapreneurial efforts within the company and find out how large companies and start-ups pursue new opportunities by engaging with the Discovery Forum- a platform for collaboration between Genomics England, industry partners, academia, the NHS and the wider UK genomics landscape.
---
SPEAKERS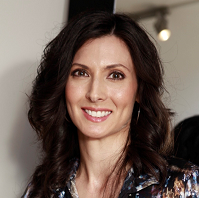 Professor Joanne Hackett is the Chief Commercial Officer at Genomics England and lead member of the Business and Investment Committee.
As CCO, Joanne is responsible for Genomics England's industry engagement strategy by developing, managing and accelerating relationships with commercial organisations − creating opportunities for collaboration both nationally and globally.
Joanne is a clinical academic with a formidable track record of entrepreneurial success, as she translates academic research into medical and commercial returns.
_________________________________________________________________________________________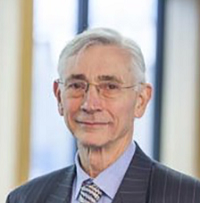 Sir John Chisholm is a Cambridge graduate who started work in the automobile industry. His career took flight when he founded CAP Scientific Ltd, which grew rapidly to become a core part of the CAP Group plc and subsequently the Sema Group plc of which he was UK Managing Director.
He was then asked by the government to take on the transformation of its defence research laboratories into a commercial organisation. In due course, these became an internationally successful technology services company and were floated on the LSE as QinetiQ Group plc of which Sir John became Chairman in 2006.
At the same time, he was asked to take the Chair of the Medical Research Council. Sir John retired from QinetiQ in February 2010.
Sir John is a past president of the IET and holds a number of honorary Doctorates and Fellowships, including the Royal Academy of Engineering. He was knighted in 1999.
In April 2015 he was accepted as a director of the Historic Grand Prix Cars Association.
__________________________________________________________________________________________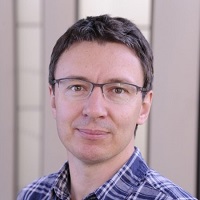 Dr Damian Smedley is an Alumni of the Sanger Institute where he was working on applying semantic similarity approaches to phenotype data to further our understanding of human disease.
Dr. Smedley is Director of Genomic Interpretation for Genomics England, overseeing the clinical analysis of the rare disease and cancer genomes emerging from the 100,000 Genomes Project. He is also a Senior Lecturer at Queen Mary University London where his research focusses on the use of phenotype data to obtain novel insights into disease causes and mechanisms. His team is involved in translational aspects for a number of projects such as the International Mouse Phenotyping Consortium (IMPC). In collaboration with other members of the Monarch Initiative he has developed tools that utilise phenotype comparisons for candidate gene prioritization, particularly for next-gen sequence interpretation of rare disease patients as in the Exomiser software suite.
__________________________________________________________________________________________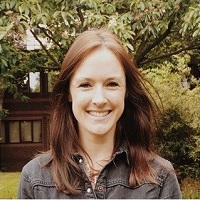 Dr Ellen McDonagh is the Head of Curation and Pharmacogenomics at Genomics England and the 100,000 Genomes Project. Her team at Genomics England focuses on the curation of gene panels for rare diseases within PanelApp (https://panelapp.genomicsengland.co.uk) and actionable information relevant to cancer genomes. This work supports the interpretation pipeline and aids patient diagnosis. Prior to this, she worked as a Scientific Curator at the Pharmacogenomics Knowledge Base (PharmGKB) at Stanford University, California. Projects included collaborative writing of Clinicians/Pharmacist guidelines regarding therapeutic recommendations based on a patient's genotype, the critical assessment of evidence for gene-drug associations, and the publication of genetically associated PK/PD pathways. Her experience within the pharmaceutical industry includes a year at AstraZeneca with their R&D Division. Dr. McDonagh received her PhD from Imperial College London in 2010 in Biochemistry/Immunology, and holds a BSc in Genetics awarded by Cardiff University in 2005. 

The Royal Society profile: https://royalsociety.org/topics-policy/projects/research-culture/changing-expectations/dr-ellen-mcdonagh/
---
Getting to Campus
Detailed information about how to find us can be found here: www.wellcomegenomecampus.org/locatehere/gettinghere.html
When you arrive to Campus, please report to the Campus Security Reception (number 10 on the below map), where you will receive a visitor's badge. The location of the seminar is the Kendrew Lecture Theatre, EBI indicated (as number 6) on the map below.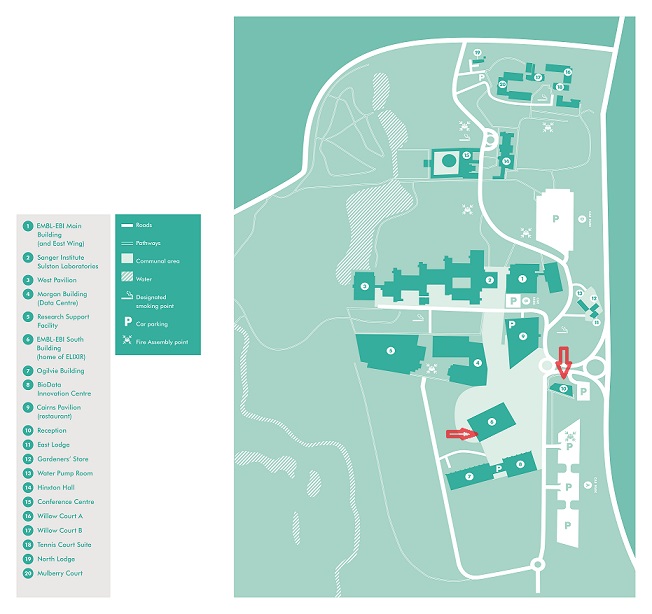 Any problems?
If you have any questions about the event, please do not hesitate to ask Vika Lebedeva-Baxter, Marketing Manager- Campus Innovation. Email: vl5@sanger.ac.uk
When & Where

Wellcome Genome Campus
Wellcome Genome Campus
CB10 1SA Hinxton
United Kingdom


Wednesday, 24 January 2018 from 15:00 to 17:00 (GMT)
Add to my calendar
Organiser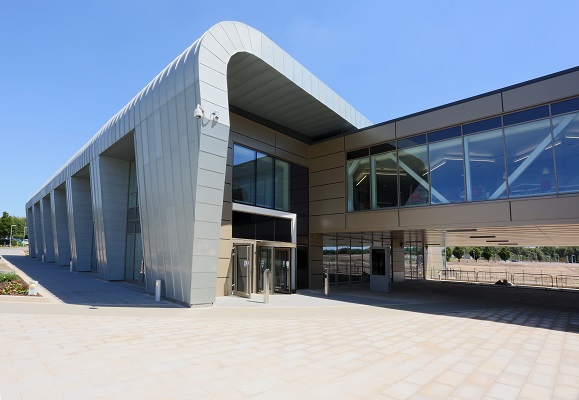 The BioData Innovation Centre is an incubator-style space at the Wellcome Genome Campus, that offers flexible space for innovative businesses that complements the unique research and science of the Campus. It is currently at 95% capacity with spin-out and start-up businesses all operating within genomes and biodata.