Description
Our Summer connect is a unique opportunity to network with our senior business leaders in a relaxed atmosphere on the Generation Success rooftop in London Bridge. The perfect after work finish to your Friday with a champagne reception and hot Moroccan food.

Benefit from:
Inspirational talks from our leaders sharing their career journeys and success

Testimonies from members in our community that have overcome adversity

Learn techniques that you can incorporate into your life, career and business

Build relationships with like-minded individuals and future colleagues in a casual setting

Win exclusive prizes
Confirmed Speakers include:
Ursula Henry - Director of Operations, Banking Standards Board

Jenny Garrett - Executive Coach, Author, Founder of Reflexion Associates Leadership Consultancy & Rocking Ur Teens

Anastasia Petrova - Strategic Account Director, Financial Services at Pitney Bowes

Dr Yvonne Thompson CBE - Chair at Radio Academy, Founder/President: WinTrade Week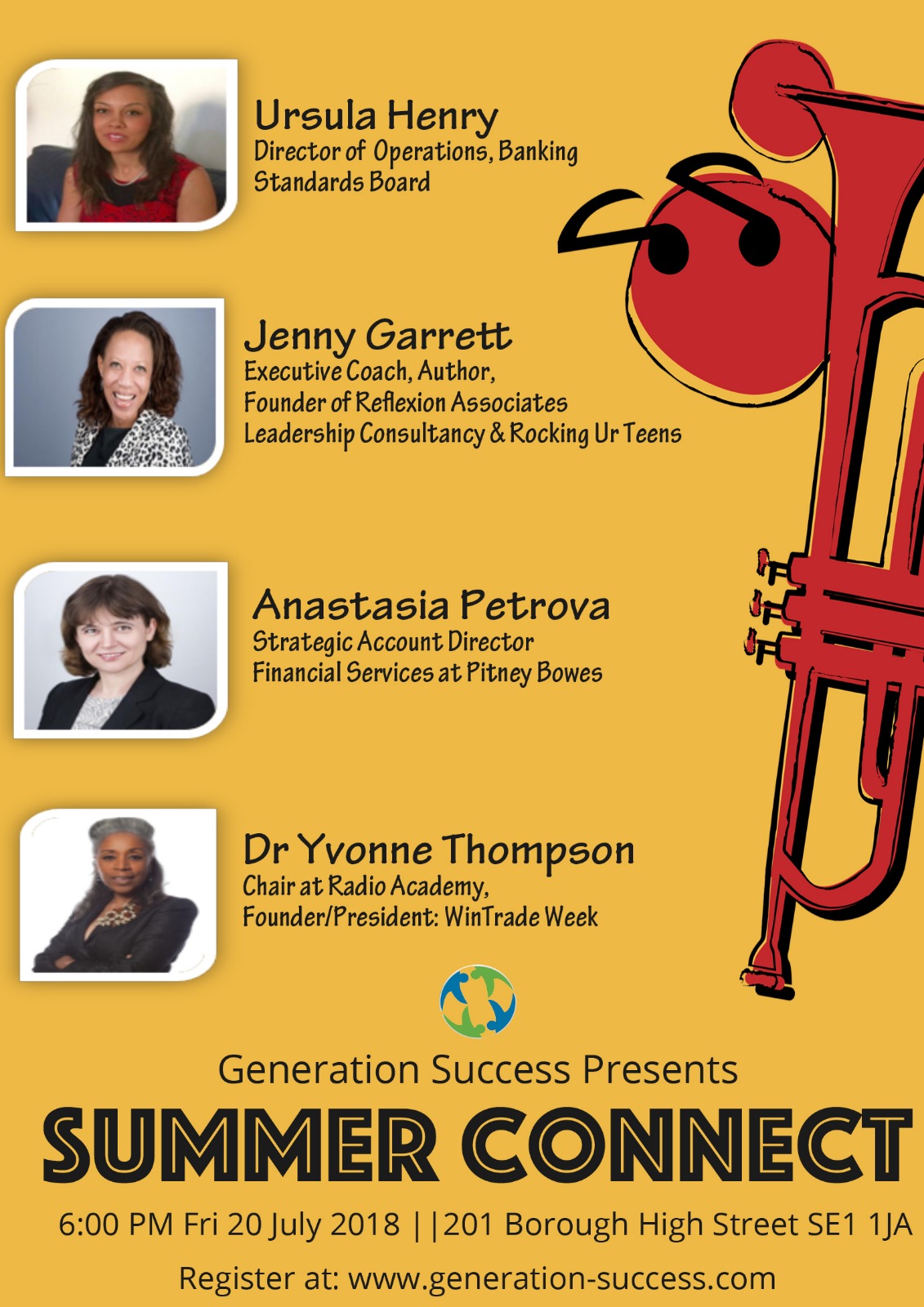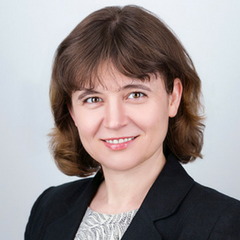 Anastasia Petrova - Strategic Account Director, Financial Services at Pitney Bowes


She is currently a senior manager at the Software development company, helping financial institutions to combat financial crime. Her career spans from Telecom company into banking and recently software development company. She likes the change and the challenge, hence grab any opportunity to try different things/roles in different industries. She believes she is an inspirational leader, able to collaborate, challenge, influence and build
productive relationships.
She is actively campaigning for Diversity and Inclusion in the workplace, and also enjoy mentoring and coaching young people to boost their confidence and provide support in their career aspirations.
Listed in TOP30 "Ones to Watch" 2014 by Brummell for demonstrating innovation, drive and energy, contribution both within and outside the organisation, for making waves in the finance sector and inspiring others.
Shortlisted for Women in Banking and Finance Awards 2015 in the category Champion for Women for personal commitment, application and dedication, promoting and inspiring women in the workplace to reach their full potential.

Shortlisted for Women in Technology Awards 2017 in the category Champion for Women.
She is originally from Russia, a mother to a trans young person and a wife to the most amazing husband. Love travelling and her two rescued cats.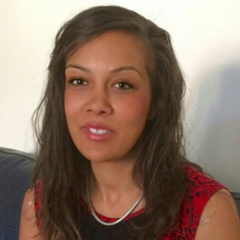 Ursula Henry

-

Director of Operations

,

Banking Standards Board
Ursula Henry is Director of Operations for the Banking Standards Board (BSB) and has worked in the financial services industry for over 20 years.
Ursula joined the BSB in 2015 as the Head of Membership and Funding, and in 2017 became the Head of Membership, Funding and Communications.
Prior to joining the BSB, between 2011 and 2014, Ursula was a Senior Inception Manager at Nationwide Building Society working in Group Operations, Payments, Group Security and Group Property. From 2009 to 2011 Ursula was a Senior Manager in their Retail Distribution division.
Ursula spent five years at the Royal Bank of Scotland where she held a variety of roles, including Area Manager of the Retail City of London branches.
Ursula is a Non-Executive Director of Crying in the Wilderness Productions, the Chair of the BSB Charity Committee. She is a mentor, supports Generation Success and is also a member of Inspiring the Future.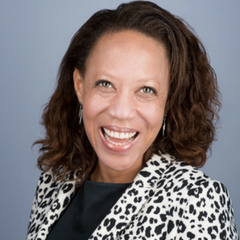 Jenny Garrett -
Executive Coach, Author, Founder of Reflexion Associates Leadership Consultancy & Rocking Ur Teens
Jenny Garrett is an Award Winning Coach with over 11 years experience of running a Global Business. She is a Freeman of the Guild of Entrepreneurs – City of London and was listed in Brummell Magazines Top 30 City Innovators 2016.
Her mission is to transform the world for everyone, one empowered woman at a time. She uses her years of experience in coaching and leadership to inspire and motivate people, working with them to deliver career and life changing results beyond expectation.
Jenny has written an Amazon Bestselling Book 'Rocking Your Role', on the taboo subject of female breadwinners.
She has reached an audience of over 30,000 through her speaking engagements, including two TEDx Talks, and coached individuals all over the globe from Australia, to Botswana, the US, Mexico, Spain and the UK, with over 3,000 coaching hours under her belt.
Jenny gives back through her social enterprise Rocking Ur Teens
Her most recent clients include MasterCard, EY and Mace Macro.
Jenny is a regular commentator on Sky News and LBC radio, and has been featured on BBC Radio 4 Woman's Hour, The Telegraph, and Glamour magazine amongst many others.
A client recently described Jenny as a 'yoga stretch for the career!'
Jenny's work is characterised by having depth, personalisation and meaning, or some would say 'soul'. See her videos, Would you follow you? And the trailer for her book 'Rocking Your Role.'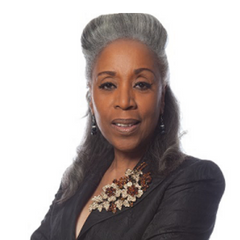 Dr Yvonne Thompson CBE - Chair at Radio Academy, Founder/President: WinTrade Week
For the last 30 years, Yvonne Thompson, as an entrepreneur has worked in the Communications, Marketing and PR industry. During this time she has advised corporates, public sector, educational establishments and government, developing a stellar reputation as being an activist and a campaigner for supporting women and minorities in business, as well as tirelessly championing equality and diversity, particularly in the workplace.
In 2003 she received a CBE in Her Majesty Queen Elizabeth II Birthday Honours List for her work with small business, women and minorities. In 2005 she received a doctorate for her work with women and minorities in small businesses and supporting entrepreneurs from London Metropolitan University, and in 2015 she received her second doctorate for work in Global Diversity and Equality from Plymouth University.
In 2015 she published her first book, "7 Traits of Highly Successful Women on Boards". A book promoting greater gender diversity in company board rooms.
Noting the similarities in inequality between race and gender, and working with future leaders incorporates, she is keen to further put the spotlight on the invaluable social impact that inclusivity, diversity and leadership skills bring to the empowerment and advancement of minorities across the UK and globally. Yvonne sits on several boards, and public appointment committees.
Her passion is working with and supporting women in business both corporate and women owned
businesses. Founder of WinTrade Week (Women In Trade), she recently led the 3rd WinTrade Week themed
"Womenomics" and WinTrade Awards celebrating and hosting over 600 global women through a week of global business connections, contracting and business development.
She recently took up the post of Chair for the Radio Academy, the body for training and promotion of the UK's radio industry.
Our Motto "Your career should not be defined by your birth"
At Generation Success, we cherish each and every member who continue to support us, our community is the reason we stay inspired and work tirelessly to make the world a fairer place.



Experience includes:
High profile business leaders and influencers

Once a year opportunity to meet all GS senior sponsors and past speakers…in 1 night!

Trendy rooftop venue (revealed upon booking)

Interactive networking

Unique after-work event

Meet other inspiring dream-chasers in London
Agenda:
18:00-18:30 Champagne reception

18:30-19:00 Opening remarks

19:00-19:30 Leadership insights from 3 business leaders

19:30-19:45 Q&A

19:45-22:00 Interactive Networking on rooftop (Food will be served)
Free Food & reasonably priced drinks and live DJ will be provided.
Please note:
Money raised from the ticket sales and the raffle will go towards supporting our work. Be part of helping expand our positive impact and raise much-needed funds for Generation Success. Each £100 enables us to deliver £1000 worth of work
We look forward to seeing you on the 20th July!