Seven sessions on the Evidence for a Creator from Science, Philosophy and History.
About this event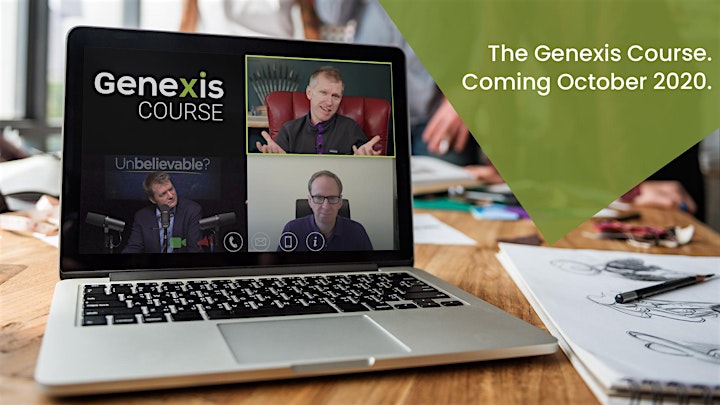 Has science explained-away God? Is faith in a creator an historical remnant from times past? Is it possible to be a thinking person and a Christian? It is common to hear that there is no evidence to believe in a Creator.
We don't agree. But we don't want you to just take our word for it, we want to equip you with the evidence, provide you with the tools and provoke the intellect with questions so that you can come to an evidence-based answer for yourself.
The Genexis Course is our way of providing this. Seven simple sessions on the evidence for a Creator from science, philosophy and history. A short, straightforward presentation followed by meaningful discussion in small groups. Topics include the universe, DNA, consciousness and good and evil. Over seven Monday evenings we'll present the case that scientific, philosophical and historical evidence suggests that the universe was made at the hands of a Creator and we invite you to join us and judge the evidence for yourself.
|Be part of the Genexis Course 2020.|

Evidence for a Creator from Science, Philosophy and History over seven Monday evenings starting October 5th. Each evening
Introduction: Examining Evidence | October 5th | 8pm
What about all the stuff? | October 12th | 8pm
Goldilocks, Puddles and the Firing Squad | October 19th | 8pm
What am I? DNA and Destiny | 26th October | 8pm
Who am I? Consciousness and me | 2nd November | 8pm
Good, Evil and Morality | 9th November | 8pm
Myths and Legends | 16th November | 8pm