[Gent, BE] Lessons in Herding Cats: Business Development for Life Science Companies

Thursday, 8 November 2018 from 11:30 to 13:30 (CET)
Event Details
The business development professional's purpose is to optimize optionality and long-term value at each stage of a company's life. As a company grows and gains traction, it's easy to get enticed and overwhelmed by the numerous opportunities that arise. How do you determine the direction that will add the most value to your company? How do you avoid the constant pursuit of "shiny objects?" How do you know when it's the right time for a strategic partnership? 

In this workshop, you'll learn fundamental business development skills to help you successfully evaluate and manage strategic alliances and other potential growth opportunities. 

Topics will include: 

Strategic alliance process management
Concepts in valuation
Importance of IP and IP diligence
Communication and negotiation skills
Basic components of a contract
This workshop is geared towards business development professionals and management teams of life science startups. 




Speakers: 

Lesley Stolz, PhD | Head, Johnson & Johnson Innovation, JLABS, California
Dr. Stolz has 20 years of business and corporate development experience working for companies that have been both technology platform and therapeutics focused. Prior to joining Johnson & Johnson Innovation, she held executive positions with BioTime, Inc., Sutro Biopharma, Inc., and Sunesis Pharmaceuticals where she was responsible for corporate strategy, fundraising and all aspects of partnering. Earlier in her career, she served as Senior Director, Business Development for Aerovance, Inc. and for GPC Biotech AG in Munich, Germany from 2002 to 2006. She also served in senior management positions at Cell Genesys, Discovery Partners International and Axys Pharmaceuticals. Dr. Stolz received her Ph.D. in chemistry, and conducted postdoctoral research at Harvard Medical School's Department of Biochemistry and Molecular Pharmacology. 
Jérôme Van Biervliet, DVM, PhD, dipl ACVIM | Head of VIB Business Development and Discovery Sciences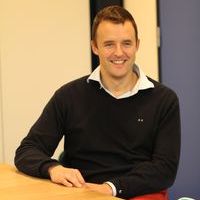 Dr. Van Biervliet has 20 yrs cross-disciplinary experience in the medical, business and biotech environments. Prior to taking up Business Development at VIB, he trained as a veterinary internal medicine specialist at Cornell University, was accredited by the American College of Veterinary Internal medicine and continued with a PhD at VIB finishing with a land-mark paper in Science. After his clinical and research training, Dr. Van Biervliet started as a consultant at Bain & Company, advising especially in private equity transactions.

As the Head of Business Development of VIB's Innovation & Business unit, Dr. Van Biervliet is responsible for the BD team driving all industry collaborations, licensing of VIB assets and strategic collaborations. Dr. Van Biervliet was also the founder and current Head of VIB Discovery Science, an internal drug discovery unit at VIB, where he manages a team of industry-trained scientists creating a portfolio of innovative projects. In a short time, he was able to raise the necessary funds, assemble the experienced team and establish its credibility as exemplified by several license deals and one start-up Company – Oncurious. Currently, the team is creating several Venture Capital backed drug discovery companies in a seed-stage. Dr. Van Biervliet is a member of the VIB management committee and involved in the overall strategy of VIB.

Partners: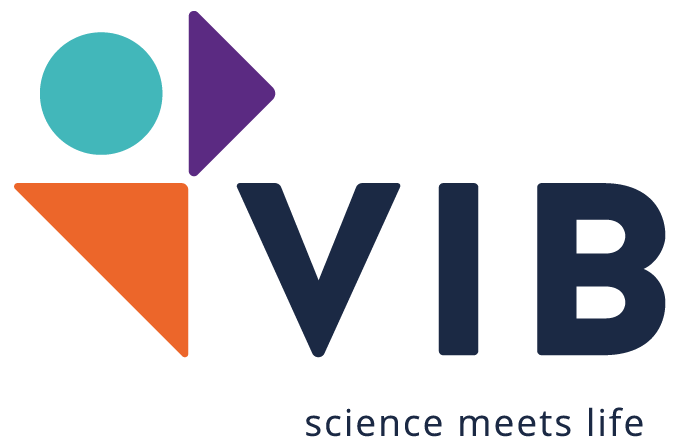 VIB is a life sciences research institute in Flanders, Belgium. With more than 1470 scientists from over 60 countries, they perform basic research into the molecular foundations of life. VIB is an excellence-based entrepreneurial institute that focuses on translating basic scientific results into pharmaceutical, agricultural and industrial applications. VIB works in close partnership with five universities − UGent, KU Leuven, University of Antwerp, Vrije Universiteit Brussel and Hasselt University and is funded by the Flemish government.
Agenda: 
11:30 | Registration Opens and Networking
12:00 | Presentation and Q&A
13:30 | Program Close 


Fees: 
General Public | € 25
Student/Academic | € 15
Press | Free
At the Door | € 30


Location: 
3Square - Gent
Rijvisschestraat 124
Zwijnaarde
Belgium
When & Where

3Square - Gent
Rijvisschestraat 124
9052 Zwijnaarde
Belgium


Thursday, 8 November 2018 from 11:30 to 13:30 (CET)
Add to my calendar
Organiser
About Johnson & Johnson Innovation, JLABS
Johnson & Johnson Innovation, JLABS (JLABS) is a global network of open innovation ecosystems, enabling and empowering innovators to create and accelerate the delivery of life-saving, life-enhancing health and wellness solutions to patients around the world. JLABS achieves this by providing the optimal environment for emerging companies to catalyze growth and optimize their research and development by opening them to vital industry connections, delivering entrepreneurial programs and providing a capital-efficient, flexible platform where they can transform the scientific discoveries of today into the breakthrough healthcare solutions of tomorrow. At JLABS we value great ideas and are passionate about removing obstacles to success to help innovators unleash the potential of their early scientific discoveries. JLABS is a no-strings-attached model, which means entrepreneurs are free to develop their science while holding on to their intellectual property. JLABS is open to entrepreneurs across a broad healthcare spectrum including pharmaceutical, medical device, consumer and healthtech sectors. The JLABS flagship opened in 2012 in San Diego at Janssen's West Coast Research Center, and since then has grown to ten global locations including the Bay Area, Boston & Lowell, MA, Houston, Toronto, Beerse (Belgium), with New York City, opening in June 2018, and Shanghai in 2019. For more information please visit www.jlabs.jnjinnovation.com or follow @JLABS.