The day will comprise the annual Tony McManus Lecture, given by Prof. Richard Roberts, and the Scottish Centre for Geopoetics AGM
About this event
Geopoetics in a time of catastrophic crisis
We are living in what for the West, Europe, Anglo-America - and Scotland – is a time of apparently unprecedented crisis. This is not a singularity, but a complex interpenetration of crises, environmental, economic and societal, now greatly intensified by the global Covic-19 pandemic. On a mythic level this situation merits characterisation as a time of judgement and decision (κρισις), and even apocalypse (ἀποκάλυψις). What in such a context does Geopoetics have to offer as a basis for reflection and guidance for the conduct of a small country beset by multiple challenges? Scotland has nurtured both the birth of political economy in the thought of the illustrious Adam Smith, and its counterpoise in a respect for the contingent particularity of the natural world in human ecology and geopoetics that extends (inter alia) from Duns Scotus through Patrick Geddes to Hugh MacDiarmid and Kenneth White.
We shall outline geopoetic traditions, touch upon antecedents of the present crisis, and then crystallise the acceleration of recent transformations and the emergent categories of the virtual and the real. This lecture is framed by allusions to Hugh MacDiarmid's great poem, On a Raised Beach. This austere epic confronts humanity with the intransigence of the rocks, yet it implies a union between the microcosm of the grasped pebble and the macrocosm of the Earth. How such a conjunction might be achieved without the destruction of the renewed object of love, Nature itself, will draw us into the anthropology of shamanism and its latent possibilities.
1 pm Join on Zoom. Songs from Ada Francis
1.10 pm Scottish Centre for Geopoetics Annual General Meeting
Agenda and papers will be sent to those who register.
Discussion on:
The theme for Stravaig#9 journal; Plans for our next conference in June 2021: theme and venue or virtual; Plans for a series of online geopoetics talks and discussions in 2021; Financial report; Election of Geopoetics Council and Office-bearers.
2.45 pm Songs from Ada Francis
2.55 pm Break
3.05 pm The Tony McManus Geopoetics Lecture Geopoetics in a
Time of Catastrophic Crisis' by Prof. Richard Roberts
3.50 pm Questions and Discussion
4.40 pm Close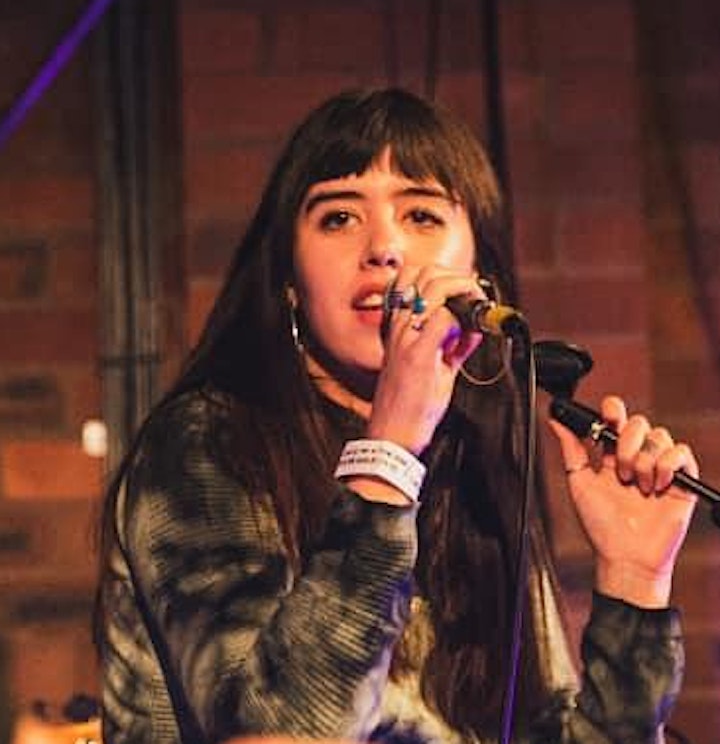 Ada Francis is a Newcastle based singer, harpist and songwriter, and member of the band Lyras, which has just released its first single 'Don't Keep Me Awake'.