German Choir of London's First Virtual Concert 2021
Join the German Choir of London for its first ever virtual concert on Friday 9 April 2021 at 7.00pm on YouTube for a unique experience!
About this event
During lockdown the choir was sadly unable to meet in person to rehearse but we used the time well and met regularly online. Our Musical Director Barbara Höfling developed creative concepts for us to keep singing. We first learned several pieces virtually and each member of the choir recorded their voice individually. Our Musical Director then put all voices together, creating a wonderful virtual choir!
This virtual concert lets us showcase what we have been working on in the past year. It will also feature Barbara Höfling talking you through the evening and interviewing the composer Ben See. Ben was part of our fantastic Corona Commissions project, which helped composers whose livelihoods were at risk in the Covid-19 crisis.
You will see videos and hear recordings of excerpts of Schubert's Mass No. 6 in E-flat major and some pieces by smaller ensembles from within the choir, as well as several of our Corona Commissions, by Ben See, Luke Styles, Sarah Rimkus, Ian Stephens, Michael Cryne, Jenni Watson, Carol J Jones and Donna McKevitt. You will also see our Voices against Violence video, in which we take a stand against domestic violence, and our lockdown version of Rheinberger's Abendlied, which was shortlisted for best virtual concert video by Making Music!
We hope you can join us for this special one-off performance!
Listen to The German Choir of London sing, like you have never heard us before!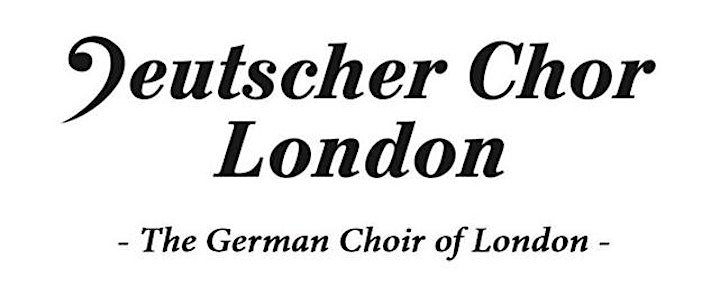 The German Choir of London is a choir of 50 passionate singers. We have an international membership and are the only choir of this size in the UK that rehearses in German. Since 2009, we have shared the German tradition of choral singing with audiences in the UK and abroad.If you would like to support the activities of the German Choir of London, please visit our Just Giving page https://www.justgiving.com/germanchoirldn
Thank you for your support!
Organiser of German Choir of London's First Virtual Concert 2021