Get a Social Media Health Check and Black Country FSB AGM 6 Dec 2016
Get a Social Media Health Check and Black Country FSB AGM 6 Dec 2016
Tue 6 December 2016, 18:30 – 20:30 GMT
Description
Black Country Branch AGM, followed by Presentation: Get a social media health Check for your business! How to connect and grow in today's digital economy


Guest Speaker: David Taylor, FSB Corporate Communications Co-Ordinator.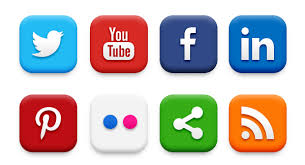 David has over 20 years' experience of the UK media scene, garnered from a career in journalism, in-house media relations, public relations, marketing communications and social media consultancy. He is the co-author of two social media books and has trained well over 2,500 business owners and companies in the UK and abroad in online marketing, social media and networking. He now works with the FSB to deliver the organisation's communications strategy.
Get a social media health Check for your business!
How to connect and grow in today's digital economy
Social media not only affects obvious areas such as sales, marketing and IT but it also has large implications for PR, recruitment, supply chain management, customer relations and even product development.
So it is vital that business owners understand the implications of operating in an increasingly digital world.
Author, trainer and digital management consultant David Taylor will be talking you through his six-step programme designed to help you navigate this new digital landscape and achieve three key business goals:

Increasing your monthly sales figures
Reducing spending
Ensuring your company is still profitable in five, ten or 15 years time
This is a free to attend event. Please note that only full, joint or retired members are eligible to attend and vote at the AGM (please bring your membership card with you). However, non-members are welcome to attend the above presentation.

Registration – 6.30 p.m.
AGM start – 7.00 p.m. prompt, followed by buffet and light refreshments leading to presentation
For further information contact Jenny Cartwright, Regional Secretary, 01543 481918 or by email