Join us for our Get Active to Fight Plastic event. Help us clean up your canal, and stop local litter becoming a global problem.
About this event
About this Event
Get Active to Fight Plastic is a great way to enjoy the outdoors, get active, and make a difference in your community. You will be taking a walk along the historic Stanley Lock Flight and Leeds & Liverpool Canal, and picking up some litter as you go.
Book now
Please ensure that all participants are registered individually for the event. Please arrive no more than 15 minutes before your booked start time. These sessions are designed for adults and for children from seven years old upwards.
Parents and Guardians are required to accompany their children at all times.
When you arrive you will be given a set of gloves, litter pickers, bin hoops and a bin bag. Once you have filled your bin bags please make your way back to the start where you can drop off your rubbish.
Covid-19 Guidelines
COVID-19 compliance 2021
1. Please do not attend if you or anyone in your household has tested positive for Covid-19 the 10 days prior to the event, has been told to self-isolate, is experiencing Covid-19 symptoms, or is awaiting the result of a Covid-19 Test/
2. Please wash or sanitize your hands regularly before, during and after the event.
3. Where possible please maintain social distancing (at least 2 metres) from other particpants and members of the public.
We make the events as safe and fun as possible under the current circumstances
If you can no longer attend, please cancel your ticket via Eventbrite or please get in touch with us to allow another person(s) a chance to take part. Social distancing measures will be in place and all equipment will be cleaned in between sessions.
Follow us on social media.
Be sure to follow us on Facebook and Twitter to keep up to date with the latest news and events.
This activity is part of our Liverpool City Region Community Environment Fund project. Supported by the city region and the Metro Mayor.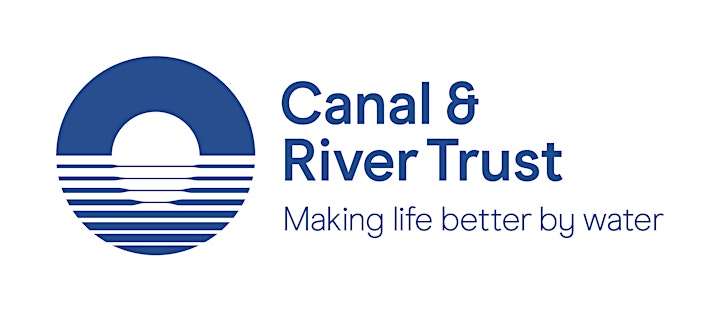 Organiser of Get Active to Fight Plastic Liverpool
We're the charity who look after and bring to life 2,000 miles of waterways, because we believe that life is better by water.

Our research shows that spending time by water, whether it be your lunchbreak, daily commute or just a weekend stroll, really can make us feel happier and healthier.

With ever increasing rates of obesity, stress and declining mental health in the UK, we are uniquely placed to make a significant contribution to improving the wellbeing of millions of people. Our canals and rivers run through some of the most heavily populated communities in England and Wales, providing accessible green and blue space where it's needed the most.

That's why, here at the Trust, we're working with volunteers and communities across England and Wales to transform canals and rivers into spaces where local people want to spend time and feel better. We know this will bring wellbeing opportunities to millions.

Our work involves not only looking after our waterways, but promoting them widely to the eight million plus people who have waterways on their doorstep so that many more people benefit from our free, accessible and local source of wellbeing.

We have a range of events which you will be able to take part in around your local waterways.