Description
Ben & Jerry's stirs up 'Craftivism' for Climate Change
Arts, crafts, activism & ice cream – what more can you ask for from an event? That's why the Climate Coalition and Ben & Jerry's have teamed up to host "Get Crafty for Our Climate" with the Craftivist Collective- an evening of climate-inspired (and, of course, ice-cream-fuelled!) craftiness to raise awareness of the biggest climate march in history!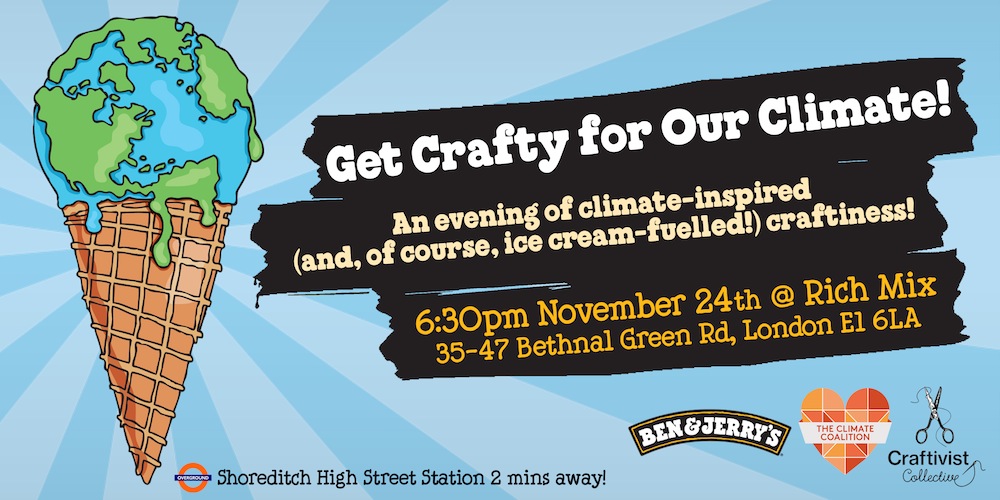 On Tuesday 24th November, "Get Crafty for Our Climate" will provide you with the passion, placards and positivity required to join the millions of people all across the world who will be taking to the streets later that week. The People's Climate March (Sunday 29th November), on the eve of the crucial UN talks on climate change, aims to show global leaders that the time is now for action on climate change, in the hope of creating a fair and binding deal for the planet.
So make sure you're marching in style to pledge your love for the planet. Get yourself down to Rich Mix in Shoreditch at 6.30pm on Tuesday 24th November.
Sarah Corbett, of the Craftivist Collective, will be on hand to help you craft a message that shows why you love the planet… and think it's worth saving, from slow stitching a green heart to your sleeve to designing and painting your own banner. The event will be fueled by FREE Fairtrade ice cream, DJ-ing from Annie Oh to inspire your creativity, and prizes are up for grabs for the best creations... (including a year's supply of Ben & Jerry's!)!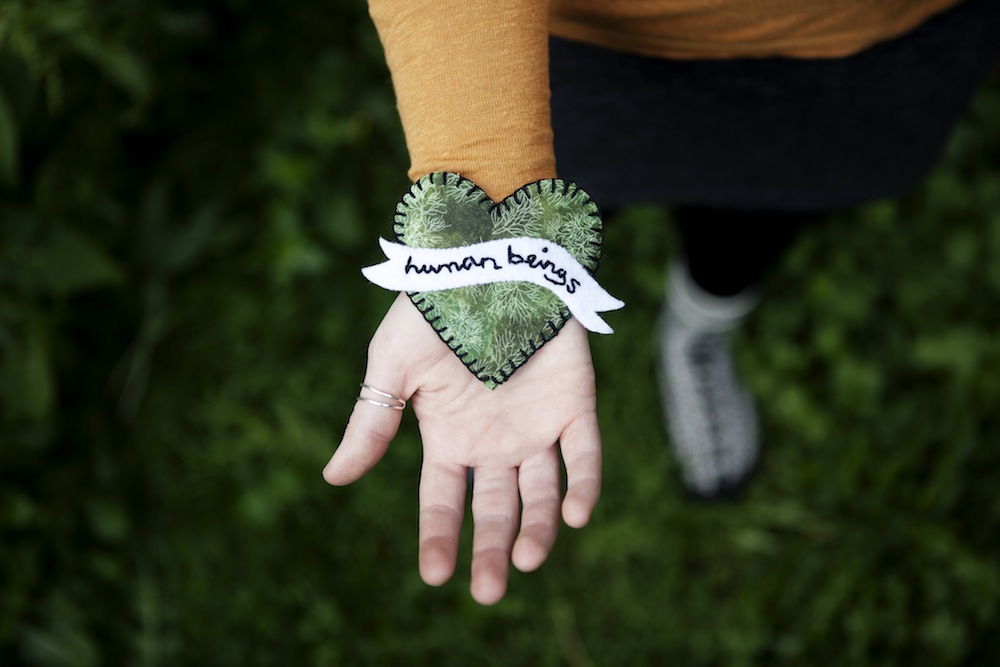 Come along to meet like-minded Londoners who are enthusiastic to use their artistic talents to help change the world for the better, and have fun whilst doing it! All paints, stitches, glitter (yes, we said it...glitter) and any other necessary materials will be provided - you just bring that creative mind of yours.
The event runs from 6.30 – 9.30pm on Tuesday 24th of November
Admission is FREE, but you'll need to register ASAP to secure your place!