Description
SONET at London South Bank University are really thrilled to present West End star Sally Jones fabulous show 'GET HAPPY' for a one-off charity fundraiser night.
---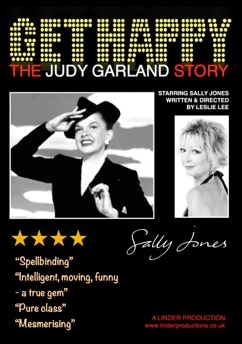 ---
Taking the audience on a journey through the life of a born performer, GET HAPPY takes a sensitive, moving and entertaining look at the hugely successful and legendary actress/singer Judy Garland. The show focuses on the happy times and the inspirational stories behind this iconic performer, who Fred Astaire described as "the greatest entertainer who ever lived".
As well as an amazing show, the evening is raising funds for local charity METRO
METRO is a leading equality and diversity charity, providing health, community and youth services across London and the South East, with national and international projects. METRO works with anyone experiencing issues around sexuality, gender, equality,
diversity and identity across our five domains: Sexual & Reproductive Health, Community, Mental Health & Wellbeing, Youth and HIV.