Are you 18-30 and looking for a job? Read below!
About this event
Interviews for entry-level Healthcare Assistant roles!
Are you 18-30 and looking for employment in Kent?
Are you interested in a career where you can make a difference?
This programme will help you explore the Healthcare Assistant role, and prepare you to get a job in the sector.
Upon completion of this programme, you will have a guaranteed interview for a Healthcare Assistant vacancy.
Over the three weeks, we'll spend time getting to know you and introduce you to the Healthcare Assistant role. We'll discuss what the role involves, help you gain vital knowledge to make you a competitive applicant, and arrange interviews for you with NHS employers that are hiring right now!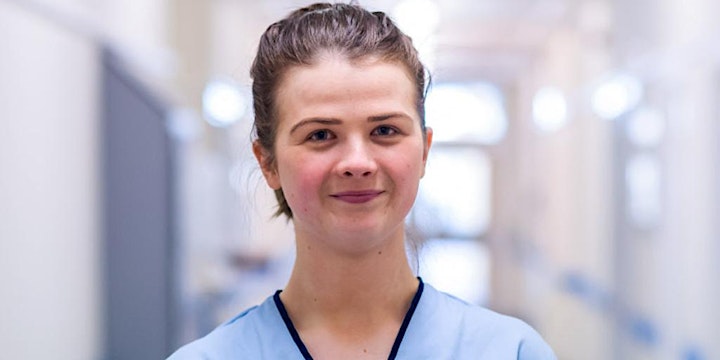 WHO: Young people aged 18-30 who are motivated and ready to work!
WHEN: Friday 25th June (Taster Day)
Monday 28th June - Friday 16th July (the main programme, including interview day)
WHERE: Zoom - take part remotely from home using your phone, computer or tablet!
HOW THE COURSE WORKS:
The week before (Friday 25th June), we will invite you to attend an online 'Taster Day', a 2.5 hour introductory session, where we will:
Introduce the team
Talk you through the course plan
Give more details on the jobs in our Jobs Pack
Give you an opportunity to ask any questions you might have.
After the Taster Day, the three week programme will begin on Monday 28th June. Over the three weeks, we'll will:
Help you gain vital knowledge designed to set you above the competition when applying for Healthcare Assistant jobs.
Help you complete 40 hours of the Care certificate.
Run mock interviews with you so you can prepare for your interview with employers.
Work with you on application writing so that you can apply for a job.
Set up live interviews with employers who are hiring for Healthcare positions in across Kent.
We will also continue to support you in all your applications. You will also have access to a dedicated Prince's Trust employability mentor to coach you on your journey to employment for up to 6 months.
Don't forget!
Don't forget this course is only available to those that live in or can commute to Kent.
After registering your details, a Prince's Trust Executive will be in touch to check that you're eligible for the programme and confirm your place, Please check phone/emails.
Registering for this event does not mean you are guaranteed a place on the programme. Please check your emails and/or phone as we will get in contact with you for more details before we share the event link. Please only register if you want to attend so other people who are interested do not miss out.
Organiser of Get Into Healthcare Course (with guaranteed interviews) (Kent)