Description
If you want to find out what it takes to get Investment ready, make sure to attend this event!
For a businesses to be attractive to investors you need to have nailed your business plan by showing that you have a funding goal which will deliver tried and tested results for your business. For investors to give you funding, you need to prove that you can see beyond the horizon.
A team of investors can be the foundation of a startup's success. Investors often provide more than capital to your business - their expertise can support your ideas and help to organise the business. However, in an age when anyone can build a revolutionary project with determination and internet access, the competition to successfully get funded is much harder. Hence, at this weeks workshop, top funders will help you to create an attractive proposal and become investment ready.
Speakers:
Mark Saunders, Director of Business Banking at NatWest
Mark is a dedicated Banking Professional, with experience in Retail (5 years), and Corporate/Commercial & Business Banking. He is qualified in Debt structuring and financial modelling, via the Chartered Banker. Mark is happy to give back to the Banking, Business and SME marketplace by sharing his experience as an entrepreneurial banker.
Agne Pakalniskyte, Investment Analyst at Envestors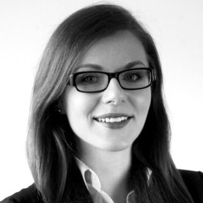 Agne Pakalniskyte is a dynamic investment analyst with a great passion for strategy and entrepreneurship. She holds a postgraduate degree in political economy of China from King's College London and has previously worked as a research analyst at Thomson Reuters and Gold Mercury International. Having collaborated on various projects with the likes of London Chinese Association, Lithuanian Embassy in the UK and the United Nations, Agne has honed her analytical skills in hands-on situations such as project management. She's a huge lover of travel and culture, with knowledge of several foreign languages and friends around the globe.
Florent Roulet, Co-founder and Director at NOR Capital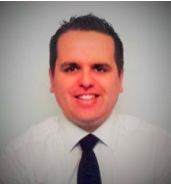 Florent Roulet has numerous years of transaction experience in both TMT Principal Investments and Corporate Finance advisory​. He was previously with UBS' Strategic Investments team, in TMT M&A with Bank of America Merrill Lynch, and with established Corporate Finance boutiques GP Bullhound and Bryan Garnier, advising from early-stage companies to very large global firms.
Paul Lantsbury, Senior Finance partner at PwC
Paul is the former CFO of Moonpig.com so has first hand experience of the challenges involved in rapidly growing a business. He has more than 20 years' experience of working with businesses looking to grow as well as the investors who provide funding.
Presenting companies:
NatWest is is not only one of the leading and well-established UK banks, but also a team of experts with entrepreneurial spirit. They understand that running a business can be both exciting and challenging, but with the right combination of support, guidance and funding, it can do better. NatWest is an institution which provides both funding and necessary support to make sure businesses grow faster.
Envestors is one of the leading private investor networks which sits "above the crowd". Being established in 2004, today Envestors Ltd. has over 4,000 sophisticated investors have registered on the Envestors platform and invest a minimum of £25,000 (average £42,000) per transaction. To date Envestors has completed £95m of investment into 200 companies through its offices in London, Jersey and Dubai. Envestors has won numerous awards including "Private Investor Network of the Year" on three occasions (2009, 2011 and 2014).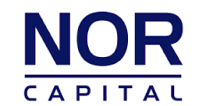 NOR Capital is a merchant banking firm combining both independent Corporate Finance advisory (mainly M&A, Capital Raising, ​Board Advisory) and Principal Investments NOR Capital is focused on the TMT (Technology, Media, Telecoms) sector, and was established in 2014 by a core team with extensive deal track-record and years of successful collaboration.
PwC UK helps organisations and individuals create the value they're looking for. PwC is a network of firms in 157 countries with more than 223,000 people, committed to delivering quality in assurance, tax and advisory services.
Plan your evening:
• 6.00-6.30pm Arrival and Networking (over coffee or beer)
• 6.30-8.00pm Talks
• 8.00-8.30pm Networking (Time to exchange your business cards and get a fresh pint of beer).
Organisers:
Arina Osiannaya - the founder The Business Funding Events (The only place where you can meet top-finance providers on a regular basis) and Osmond Dsilva, Tech City Coffee Meetups (Chef of coffee with a smell of money…)
Host:
WeWork is a platform for creators. We provide you with everything you need to create your life's work. We're growing our community in London with new spaces opening up throughout the city, get in touch to learn more: https://www.wework.com/locations/london/soho-london
***WeWork security request***
WeWork has requested that all attendees provide us with:
- Full name
- Email, and
- Company name
Make sure to complete the Eventbrite link per each visitor
Note: You may not be allowed into the building if you do not provide the above
RSVP
We appreciate your cooperation in updating your RSVP to be an accurate representation of whether you will attend.