Description
Many businesses are facing difficulties in meeting their objectives and struggling to secure funding.
Why? They fail to get the strategy and valuation right.
This workshop will focus on planning of your funding needs by setting objectives that create value in the eyes of investors and funders. Expect leading investors to help you use your assets correctly, manage cash flow without burning through savings and how to compare analysis to value your business right.
Why are strategy & valuation important?
• Enables clear organisational plan

• Provides shared understanding of how objectives will be met

• Impresses potential funders

• Helps prioritise fundraising work
Companies you'll meet:
Envestors brings together sophisticated investors from around the world with unquoted companies looking for equity funding between £500,000 and £10m. They have a network of more than 2,000 investors looking to invest a minimum of £25,000 in companies. Their investors compromise of experienced individuals, family offices and investment funds. They are looking for companies with exceptional growth potential and the ability to capture their imaginations.
Startup Funding Club provides capital to promising British startups, acting as a facilitator for young businesses to receive funding and combining the company's award-winning network of business angels and seed investment funds. SFC's team of entrepreneurs and business angels work closely with startups to provide them with the financial, operational and strategic support required to bring their visionary technologies to the world.


SeedLegals is a platform that simplifies and speeds up startup funding rounds, letting founders and investors complete the entire legal process 24/7 from any connected device. SeedLegals helps complete at least two UK funding rounds every day, saving startups thousands in legal fees.

No Mean Feat helps companies express their business vision in the most compelling way possible - a way that increases value in the eyes of investors, clients and customers. The managing founders have extensive experience in TV and advertising, which gave them the key skills in storytelling and pitching, selling big vision concepts week in, week out to some of the biggest brands and broadcasters in the world, from Nike to Hewlett Packard, Red Bull and the BBC.

Enterprise Investment Partners LLP are a team of VCs fund-raising for smaller companies, primarily through tax-efficient structures, with particular emphasis on the EIS. Their combined specialties and services include Private Equity, Venture Capital, Fund Raising, Fund Management, Fund Advisor, Capital Raising, Investment Management, Investor Relations, Enterprise Investment Scheme, Seed Enterprise Investment Scheme, EIS, SEIS, Tax Efficient Investing, and Tax Efficient Investment.
Speakers:
Oliver Woolley is the CEO and co-founder of Envestors Limited, which was established in 2004 and helps investors source interesting deals. Between 2006 and 2014, Oliver sat on the Board of the UK Business Angels Association (UKBAA). After completing a finance degree, Oliver raised equity and bank debt to start Woolleys Healthfoods. In 1997, he sold the business to Northern Foods and moved into early-stage investing.
Angelika Burwaska is COO at the Startup Funding Club. Startup Funding Club is the place where investors and entrepreneurs can find quality guidance and professional, yet honest and friendly support at all stages. Angelika's role is to make sure that SFC's standards remain high and its services improve, grow and impress even more. On the day-to-day basis, she is responsible for the operational side of the business: startup screening process, CRM, events organization, office management, database management.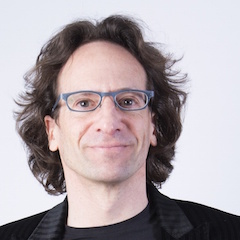 Anthony Rose is the Founder and CEO of SeedLegals which is the first platform to let startups and investors complete the legal process for a funding round instantly online. WIRED has once named Anthony 'The man who saved the BBC' for his work launching the BBC iPlayer. In 2011 Anthony co-founded Beamly which he sold to Coty in 2014, following which he founded 6Tribes which he sold in 2015. Anthony currently holds 14 patents and has won numerous awards for his contributions to the digital product industry.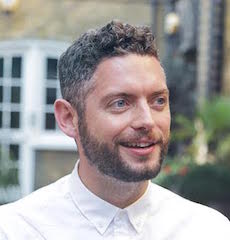 Barry Pilling - Founder at No Mean Feat is a former TV producer who knows a thing or two about storytelling. He spent years turning real people's stories into slick, compelling documentary pitches for Sky, Channel 4, and the BBC. At age 26 he began his own advertising agency and soon the 40-strong team were telling stories that unlocked millions in revenue. Using every ounce of his storytelling and pitching experience from his media journey, Barry will teach YOU to tell a more investible story to the world.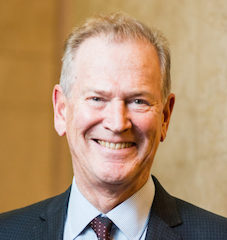 Martin Sherwood is a founding partner at Enterprise Investment Partners. Martin has more than 30 years of experience in fundraising for small companies and in particular the tax-efficient investment market, specialising in the Hospitality & Leisure Sectors. He has been closely involved in both Venture Capital Trusts and Enterprise Investment Schemes since their inception, and is a founder director of the EIS Association, the official trade association of the EIS industry.
Agenda:
• 5.45-6.15pm: Arrival and Registration
• 6.15-6.30pm: Welcome from BFS & Sponsors
• 6.30-7.20pm: Presentations
• 7.20-7.40pm: Panel Q&A
• 7.40-8.30pm: Networking with Drinks
Is this event right for you?

If you're a business owner, director or a startup founder looking to attract external funding and wanting to learn how to valuate your company and scale your business in one evening, then yes!
Don't miss out on learning how to structure a carefully planned strategy to add value and reduce risks for your business!
Sponsor:

Castle Digital Partners is a venture services firm that partners with management teams to invest in the software platforms that drive their businesses. They are a hands-on, strategic digital partner — providing the digital strategy and execution a business needs to accelerate its software platform vision.
Organisers:
Arina Osiannaya, Managing Director
+44 (0) 740 584 70 13 | arina@businessfundingshow.com
Host:
WeWork is a platform for creators. They provide you with everything you need to create your life's work. They're growing our community in London with new spaces opening up throughout the city, get in touch to learn more: https://www.wework.com/locations/london/soho-london
***WeWork security request***
WeWork has requested that all attendees provide us with:
- Full name
- Email, and
- Company name
Note: You may not be allowed into the building if you do not provide the above RSVP
We appreciate your cooperation in updating your RSVP to be an accurate representation of whether you will attend.
TICKETS TO THIS EVENT ARE NON-REFUNDABLE.