Description
Are you Investment Ready?
We have met many business leaders, each with different ambitions. It is clear that, while many are looking to secure funding, not all know how to go about it.
For investors to give you funding, you need to prove that you can see beyond the horizon. Hence, at this week's workshop, top funders will help you:
learn how funding can accelerate your growth

gain advice on how to choose and attract the right investors

prepare a checklist on how to/what to prepare for getting ready to meet investors
This event is for any business or entrepreneur that are looking for tips to secure funding or are intrigued by the world of finance and funding!
Great news! For this event, we are offering showcasing opportunities to maximise your brand exposure.
Some of the funders you will meet:

Plan your evening:
• 5.30 - 6.00pm Arrival & Registration
• 6.00 - 6.10pm Welcome from BFS
• 6.10 - 7.10pm Presentations
• 7.10 - 7.30pm Panel Q&A
• 7.30 - 8.30pm Networking with Drinks
Why not benefit from a member's discount?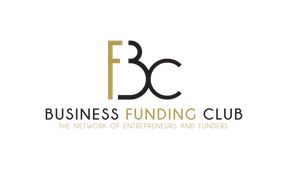 You can now join the Business Funding Club, a premier network connecting entrepreneurs, funders, and service providers. BFC members gain access to exclusive events, showcase opportunities at BFS workshops, consultations and access to FundingMatches.com, an online matching service for entrepreneurs and VCs.
View all benefits and sign up here: https://bit.ly/2GjqiqO
EVENT SPONSORED BY:

A City Law Firm is a leading entrepreneur firm of regulated solicitors based in the heart of the City of London. ACLF acts for high-net-worth individuals as well as entrepreneurs in sectors such as media, TV, technology, fashion and finance and start-up businesses that seek and secure investment.
Organisers:

Business Funding Show, originally the first ever funding exhibition for the UK & EU, is now a series of events bringing together high potential SMEs and leading financial institutions to ensure UK's business growth.
Host:

WeWork is a platform for creators. They provide you with everything you need to create your life's work. They're growing our community in London with new spaces opening up throughout the city, get in touch to learn more: https://www.wework.com/buildings/aldwych-house--london
***WeWork security request***
WeWork has requested that all attendees provide us with:
- Full name
- Email, and
- Company name
Note: You may not be allowed into the building if you do not provide the above RSVP
We appreciate your cooperation in updating your RSVP to be an accurate representation of whether you will attend.
TICKETS TO THIS EVENT ARE NON-REFUNDABLE.