Get "It" Done" - Supported by Debbie Hayes

Wednesday, 25 November 2015 from 09:30 to 14:30 (GMT)
Event Details

A day to finally get around to those jobs you keep avoiding and putting off 




Do you have something that you really want to get finished before the year is out?

Are you going round in circles and getting frustrated?
Do you have great intentions of working on "that" project, "that" blog, "that" vision board or "that" plan but keep getting distracted?


Then are you ready to grasp the bull by the horns and get things done?

If so, I invite you to join me, to take part in a very special day.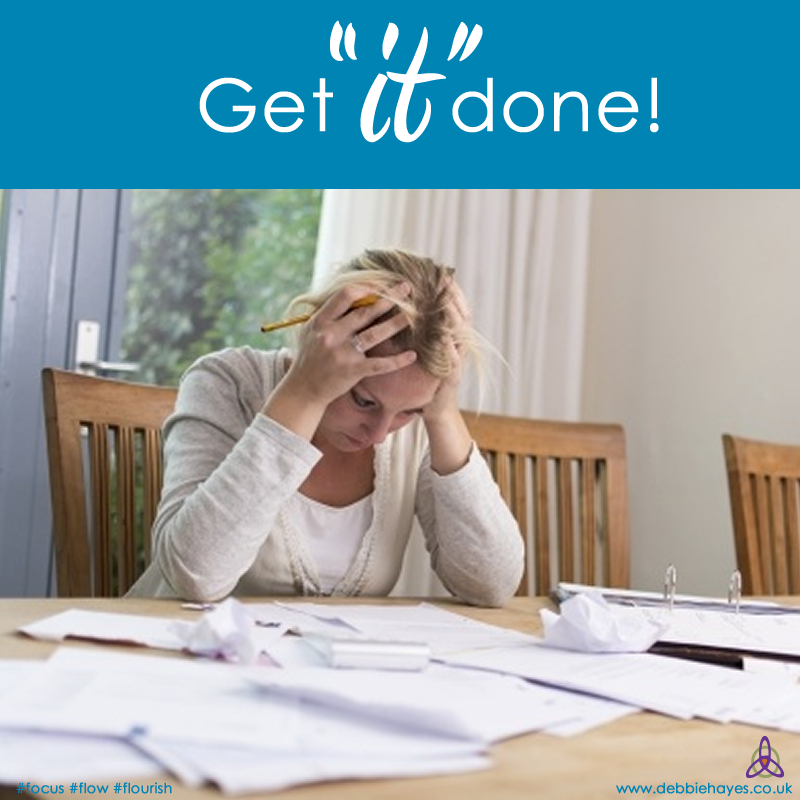 Being a business owner can feel lonely and isolating.  There can be times when you just wish you had someone to talk to, who understood you and whom you could bounce ideas off.  Someone to discuss those niggling things that you feel stuck and confused about. 
Or perhaps you're longing for a bit of head space, somewhere to spend time away from your every day environment to just get on and have someone to hold you accountable and at the end of the day say "Well done you did it!!"
Do you relate to any of these?
Each week it feels as though you are getting further and further behind, your to do list keeps getting longer rather than shorter and you just want a day to catch up.  
You set the intention that next week will be better, and on Monday you'll start again!
There are times when it feels as though everyone else is leaving you behind and you just can't figure out where you're going wrong!  Perhaps you've even started to doubt if you can really do this?
You have days where you seem to make progress, but other days where you feel stuck, confused and overwhelmed and you wish someone could help you see the wood for the trees.
I've heard so many people struggling to make the progress that they want yet they spend hours and hours working every week feeling busy, busy, busy and whilst they love what they do , they are yearning for more…. more support, more focus and more success – but without sacrificing precious time to be with their families.
So I'd like to offer you this opportunity to join me Debbie Hayes at this event  
What people say that they value the most about working with me:
"You're able to pick up on things that I'm avoiding, and point out things I can't see, because I'm in it too much."
"Your approach is tailored to the individual, and gets to the real issue"
"You get my head out of the clouds and give me clarity and direction" 
I have been working with business owners and leaders for many years. 
On this day, I will be there to support you and help you unlock the things that are keeping you stuck, to answer your questions and wherever I can, give you insights, tools and tips and tools that will allow you to make progress. 
I've discovered a fabulous venue with a beautiful ambience, perfect to allow you the space you need to get on and do things, away from the day to day hustle and bustle of life. 
I want to make it easy for you to Get "it" done!



Your questions answered:
When is the Get "It" Done Day?

Wednesday 25th November 2015

 You can choose to come for half a day (9.30-12 Noon) or (12-2.30)
or a whole day (9.30-230)
Whichever option you prefer
Where will it be held?
The chosen venue is Pickmere Country House
 At this idyllic Georgian country house, we will have access to the charming dining room, lounge area and gardens with unlimited servings of tea and coffee.
If you're staying for the day, you can bring along your own lunch or order a home cooked lunch from Pickmere Country House - just ask for further details  
Wi-Fi is available and Free parking is also available on site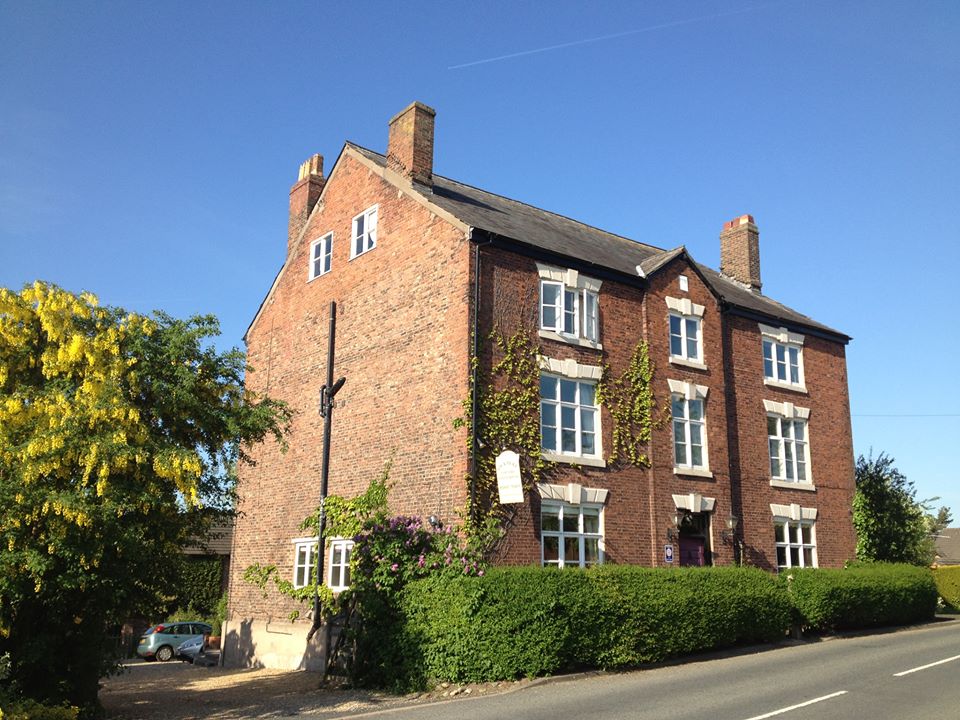 What are the benefits of coming along?

You will have an opportunity to talk through any blockages you face with me; so that I can help you unlock what is holding you back, giving you clarity, confidence and a renewed self-belief
Committing to the "Get it done day" will give you the accountability
Meet other women who are determined to making things happen, away from all the distractions of the home office
Walk away feeling lighter and brighter and feeling proud of yourself because you did "it"!

How many places are available?

There are just 12 places available for this particular event
How much does it cost to attend?

£19 for a half day or £29 for the full day


PLUS as a bonus you will get a FREE copy of my Favourite Planning Tools
 PLUS your chance to grab a special discount on my 1:1 Laser Focus Coaching Sessions
Debbie xx


When & Where

Pickmere Country Guest House
Park Lane
Pickmere
WA16 0JX Knutsford
United Kingdom


Wednesday, 25 November 2015 from 09:30 to 14:30 (GMT)
Add to my calendar
Organiser
Debbie Hayes - Supporting the driven and ambitious to break free of Overwhelm, Stress and Frustration | COACH | MENTOR| TEDx Speaker  a.k.a The Queen of Clarity