Get Kickstart Ready! A series of short practical workshops aimed at getting you ready to apply for a paid placement via Kickstart.
About this event
Get Kickstart Ready Info Our Get Kickstart Ready Workshops are short and practical and packed with useful tips and advice to get you noticed by employers and ready to apply for a paid placement via the Government's Kickstart scheme.
Our 2 hour workshops are aimed at 16-24 year olds and cover...
Why take part in the Kickstart scheme?
Preparing a winning application
Preparing for that important interview
Vacancies and roles available.
Sessions are online due to current restrictions, daily 10.00-12.00pm.
21st-24th June
26th-29th July
23rd-26th August
27th-30th September
25th-28th October
22nd-25th November
Danielle(pictured below) joined Mexar Ltd in April 2021, a local manufacturing business in Newcastle. She was offered a Kickstart role in business administration but has been involved in rebranding, marketing , social media and developing the company website too.
She said
"The Kickstart scheme has been a really great opportunity for me. I've learned so much more than I ever thought I was going to and have been offered to stay with the company long term."
info@rhwe.org 0191 2267979
Message us for more info or book your tickets here and we will be in touch with joining instructions.
Thanks x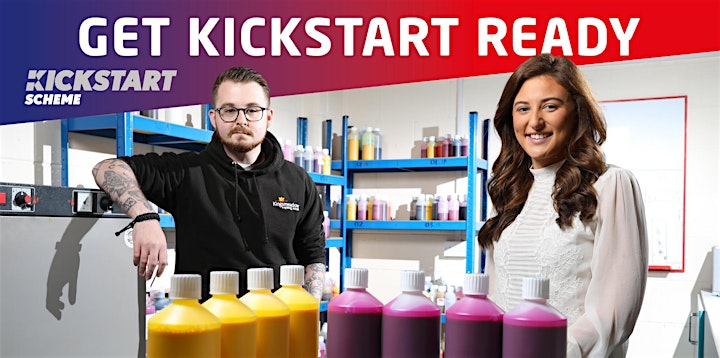 Organiser of Get Kickstart Ready!
Reviving the Heart of the West End (RHWE) was established to work with people, particularly those living in socially and economically disadvantaged areas, to support them to start a business, get into self employments or find ways to get a job, improve skills through training and/or education.