Description
Join the Essex FSB team and take the opportunity to elect the members who will represent your business in Essex, hear the successes from 2015/16 and see what FSB has in store to support local businesses in its programme for 2016/17
The agenda for the evening will be:
18:30 Arrival & Registration
19:00 Branch AGMs
19:30 Regional AGM
20:00 Alex Rayner
20:30 Networking and buffet served
21:30 Depart
Following the AGMs join Chief Executive of Braxted Park Alex Rayner and hear his motivational story, adventures and challenges as he talks through the trials, tribulations and successes that he has enjoyed.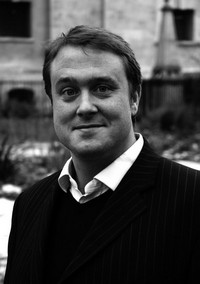 Alex has been the Project Manager for some of the most famous modern day events & expeditions. From Prince Harry's Expedition to the North and South Poles, to managing the first all-female team to row the Atlantic Ocean. Alex discusses the trials and tribulations faced by these projects, and how transparency has led to trust and solid leadership.
Networking and a finger buffet and refreshments will be available after Alex concludes his speech.
North East, Mid & North West, South East, and South West Branch AGMs will be held simultaneously at 19:00
The Regional AGM will be held at 19:30
PLEASE NOTE: IF YOU ARE AN FSB MEMBER ATTENDING THE REGIONAL AGM AND WISH TO ATTEND YOUR BRANCH AGM PLEASE SELECT THE CORRECT BRANCH AGM TICKET WHEN BOOKING. YOU WILL NOT HAVE TO COMPLETE ANY FURTHER DETAILS FOR THIS TICKET AND THIS WILL SPEED UP THE REGISTRATION PROCESS WHEN YOU ARRIVE AT BRAXTED PARK
The South Essex Branch AGM will held on 16 November in Basildon. Please book in for this event by visiting