GET OWT! (Outside With Toddlers) is a family-oriented programme that uses nature to help nurture little ones.
About this event
Our fun, nature-based, outdoor programme, is fully risk assessed and adheres strictly to Government policies relating to COVID-19. It is approved by The Salvation Army and local authorities.
Our Event Shelter is located on Acklam Meadow (just off Newfield Crescent) each Thursday between 9:30am and 12pm. You can visit the Event Shelter during this time to pick up your Activity Pack. You can then have fun completing the activities in your own space and time.
Whilst tickets are free, we do ask for a suggested donation of £2 per pack. This enables us to cover our costs. We acknowledge that some may need to pay less whilst others, aware that all proceeds made from GET OWT! go to support the work of The Salvation Army in the local area, might wish to donate more.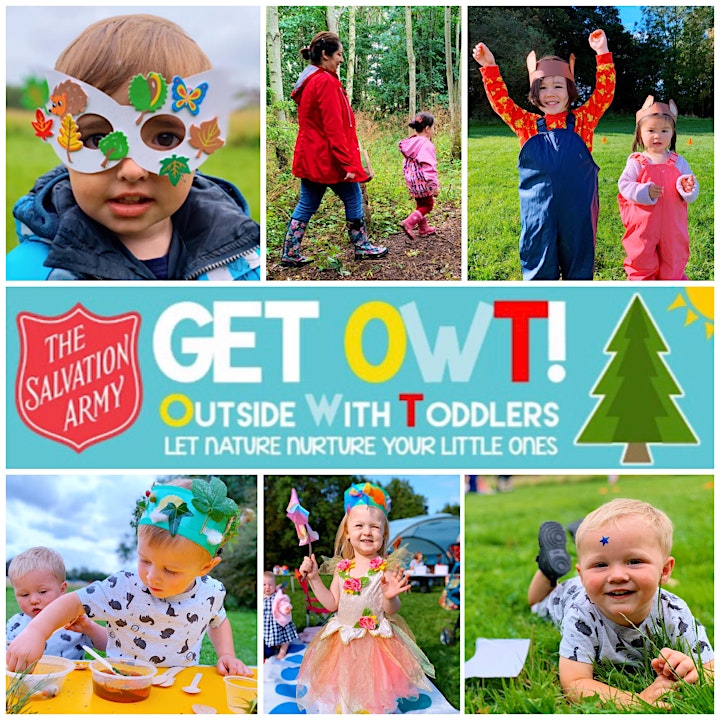 Organiser of GET OWT (Outside With Toddlers)
Acklam Salvation Army Community Church puts faith into action by offering practical help for people without discrimination, standing up for those who are vulnerable, fighting against injustice and encouraging people to deepen their relationship with God. The services we offer are diverse and responsive to the realities of life in our community.