Description
THE GDPR - How to manage and govern your company data.
This information seminar will cut through the jargon and scaremongering about the General Data Protection Regulation (GDPR) which will apply from 25 May 2018.
It is essential for all businesses to plan their approach to GDPR compliance now, to map out which parts of the new legislation will have the greatest impact and decide if they need to put new procedures in place.
The seminar will cover the following areas:
What is GDPR and why it's overdue
Key changes brought in by GDPR
The ICO (Information Commissioners Office) – Higher fines and greater powers
How GDPR will affect all businesses
Potential Risks and Data Breaches
Starting your GDPR journey
About the Presenter:
Ken Dunlop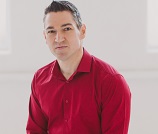 Ken started his working like in a boutique accountancy firm in Belfast where he worked for 7 years. He then moved to HR with a large family-owned network of car dealerships where he stayed for almost 5 years. He spent a year as a bookkeeper/practice manager for a well-known firm of solicitors in Belfast before spending the next 10 years in the auction business as a Financial Accounts Manager and Business Improvement Manager for the Group.
For the last 2 ½ years he has been self-employed focusing on staff development, recruitment and compliance (IIP, ISO etc.) work for organisations. Within his various roles staff training, development, management of data systems and security have been vital. This led Ken into GDPR and it's implications for small and medium-sized businesses.
Important Note: There are no refunds available.
Prospective attendees can also pay by cash or cheque on the day of the event but they must pre-register by email to business@mallusk.org as there are limited spaces available.