Description
Google's 2018 research shows 53% of visits are abandoned if a mobile site takes longer than 3 seconds to load. As consumers, we are now more demanding and love our smartphones more than ever.
As a business owner, how would you like to grab a share of your customers' attention on their smartphones?
I'll be discussing:
Mobile trends, online consumer buying behaviour research that will influence your marketing

Website or App? The kind of apps we're talking about and how to decide if this is right (or not) for your business

Ways to engage followers and customers with an app and a multiscreen website

How to launch and market your app - if you build it, will they come? Why apps fail
If you're a start-up or a small business considering affordable mobile technology for your business, this is a one-of-a-kind talk not to be missed.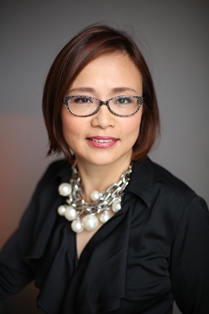 Meet your speaker
Joyce has more than 25 years of Corporate and Small Business marketing experience in advertising, travel, legal and financial services. She has a keen interest in harnessing affordable tech to help small businesses grow, and runs a business doing just that: https://www.marketingtech.london/
Marketing Tech's mission is to help as many businesses as possible harness affordable mobile technology to help them grow, whether it is progressive web apps, native apps or multi-screen websites today, chat bots tomorrow or something else that's available, affordable and commercially tried and tested. In short, we help B2C businesses grab a share of their customer's attention on their smartphones

" Great practical examples. Very responsive speaker." - CBL attendee