Description
Are there times when you feel busy but not effective, reactive not proactive, stressed, overwhelmed, out of control? Especially at this time of year, right?
After Christmas is a great time to press "pause" and decide to learn some skills and tools to turn things around.
Join us for a half-day session, and leave with a sense of calm and control, knowing that you have a practical plan which covers your key priorities.
At Then Somehow we have been working in-house with corporates for years and our courses have had fantastic results with productivity going up, on average, over 50% and staying up over time.
Now, for the first time, you have the opportunity to join us. We are opening up the workshops to individuals from a variety of organisations. We're offering a good Early Bird rate if you book before the end of the year!
"I can honestly say this has transformed my life for the better, I am loving being more organised and getting better results" Annabel Parfit, Bristol City Council
Why do these courses work so well?
This is a practical session where you will have time to consider everything on your lists

You leave the room in control, having done the work. You will have a clear plan AND some simple planning tools that you can use to keep you clear all year

Small group - only 12 places available. We cap the number so we can understand your individual needs, provide personalised attention and make it easier to connect with other participants

Individual follow-up call with one of the coach-facilitators 1-2 weeks later to keep you on track

You can cover work and personal priorities if you want to. We know the lines are ever more blurred and we approach you as a whole human being. We know that if you can get on top of your personal priorities as well as work ones you will be happier and more effective all round

"It's changed my life. Literally. It's not that I am now perfect, but I know what to do if things start getting on top of me" Rachel Mortimer, Engage & Create
This is for you if you…
work in management or run your own business

sometimes feel overwhelmed by everything you have to do

want to work smarter not harder

enjoy learning and sharing in a small group environment
"I have been feeling a lot calmer, more productive and motivated. Plus tackling some big 'scaries' that I was avoiding before, which now seem a lot more manageable and less frightening." Morgan Nichols, Copy Writer
What's covered?
Tried-and-tested tools to wrangle what's on your plate (and in your head) into a doable action plan that keeps your priorities top and centre all year

An individual follow-up call with a coach-facilitator 1-2 weeks later to keep you on track, with an option to sign up for more individual coaching

Accountability buddies, after the course

Peer-to-peer support through our Facebook group
What do you need to bring?
Your calendar, to do lists or anything else you are currently using to manage your work

An open mind and a can-do attitude
Dates, times and locations for this workshop
Brighton: Friday 18th January 9.30-12.30 (arrive at 9 for a 9:30 start)
Sign up to the bundle offer!
This is the first in a series of 4 workshops which will cover various aspects of productivity which people tell us are important to them. If you sign up to the whole bundle, you make a saving of 25%:
#1 Get Sorted and Stay Sorted in 2019! (3 hours - Friday 18th January)
#2 Be the boss of your email (3 hours - Friday 15th February)
#3 Prioritisation (3 hours - Friday 1st March)
#4 Saying No (3 hours - Friday 15th March)
We are also running these workshops in London - see below.
The coach-facilitators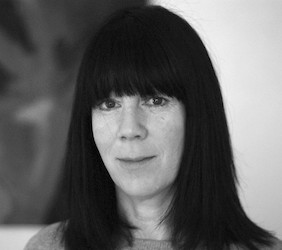 Moyra Scott is Lead Capacity Builder at Then Somehow and has helped many hundreds of people streamline their workload so that they can get more done with less stress. Working in TV production for many years as a creative, she knows all too well the tendency to have too many ideas and get distracted by ''shiny objects" - and also the absolute need for concise organisation and ship shape logistics in order to get things done. Moyra is a certified Business and Leadership coach, an aspiring artist and a qualified yoga teacher. She also runs creative Wild Art Journaling and Painting sessions.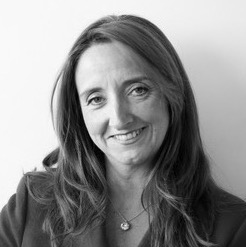 Sally May wishes she'd known about these tools and techniques earlier, as she sees how useful they would have been at all stages of her career. During her 18 years at Accenture, she did a variety of jobs in communications, leadership development, outsourcing and HR and knows what it's like to be in back-to-back meetings, get hundreds of emails a day and feel overwhelmed! These days, Sally's a coach and consultant. She's also trained in Neuro-Linguistic Programming (NLP), Myers-Briggs and Transactional Analysis. She enjoys cycling, sea-swimming (in the cold waters of Brighton) and scuba-diving (in tropical waters).
These are skills you can learn at any time of the year - but what better time to sign up than now, so that you can make 2019 an extra special year at work and at home?
If your organisation would like us to come and run a session for you in-house, please get in touch with Moyra or Sally (see below).
FAQs
How can I contact the organiser with any questions?
Get in touch with Moyra (moyra@thensomehow.com) or Sally (sally@thensomehow.com)
What other past participants say:
"This course makes you more intelligent at how you handle work"
"I already feel more responsive, and can focus my attention on important tasks, rather than constant firefighting"