Get Started in Machine Learning with Python scikit-learn - London

Monday, 21 July 2014 at 09:00

-

Friday, 25 July 2014 at 18:00 (BST)
Event Details
Get Started in Machine Learning
with Python scikit-learn
[5 day bootcamp to learn basic building blocks of practical Machine Learning]
Overview
Why write programs when the computer can instead learn them from data? In this bootcamp you will learn how to make this happen. Though it has been an area of active research for over 50 years, Machine Learning is currently undergoing a renaissance driven by Moore's law and the rise of big data. Large private and public investment in the area has given us selfdriving cars, practical speech recognition, effective web search, and a vastly improved understanding of the human genome. Computer based machine learning algorithms now outperform humans on tasks such as handwritten digit recognition, traffic sign recognition, and even on some complex reasoning tasks as demonstrated by IBM's Watson winning Jeopardy.
This 5 day bootcamp is designed to help you learn basic principles needed to understand and apply Machine Learning models and methods using Python Scikit-Learn. Lots of hands-on examples to step through real-world application of Machine Learning. Attending this bootcamp will enable you to understand the basic concepts, become confident in applying the tools and techniques, and provide a firm foundation from which to explore more advanced methods.
Who Should Attend 
You are interested in Machine Learning.  You have read a book or taken an online course and now want to know more and learn how to apply Machine Learning to solve real problems. Well-suited to machine learning beginners or those with some experience. 
Learning Outcomes 
Attend this 5 day bootcamp to learn the basic concepts, models and techniques required to perform practicle Machine Learning. 
DAY 1
Understand how the structure and function of the human brain is different from a computer and how this affects learning in each.
Define Machine Learning, why it matters, and discuss its relationship to data mining, data science, and statistics.
Understand the steps in the machine learning pipeline, from data acquisition and feature generation, to training and model selection.
Overview of core Machine Learning terminology i.e. features, instance, model selection, bias, variance, generalization, precision, etc.
Review of the fundamentals of linear algebra, calculus, statistics, and probability theory.
DAY 2
Doing Machine Learning - Review fundamentals of practical Machine Learning
Reading the data and cleaning it.

Exploring and understanding the input data.

Analysing how best to present the data to the learning algorithm.

Choosing the right model and learning algorithm.

Measuring the performance correctly.
Basics of Python programming language and environment.
Scientific Python building blocks and workflow
NumPy: Base n-dimensional array package

SciPy: Fundamental library for scientific computing

IPython: Enhanced interactive console

Pandas: Data structures and analysis
Overview of Scikit-learn: Machine Learning in Python
Our first Machine Learning Application - K Nearest Neighbours
Labs
Setting up the environment

Python programing basics (load data, simple histogram, select rows, columns, scatter plot, simple stats, ...)

Linear Regression 
DAY 3
Generally Applied Algorithms and Applications
Naive Bayes

Support Vector Machines

Logistic Regression

Decision Trees
Labs
Detecting Spam using Machine Learning

Predicting house prices with regression

Image recognition with Support Vector Machines
DAY 4
Dimensionality Reduction - Reducing the number of random variables to consider
Feature selection and feature extraction methods

Principal Component Analysis
Clustering - Automatic grouping of similar objects into sets.
Overview of clustering methods

Applications and Algorithms
Basics of Crab - Recommender systems in Python
BigML - Putting the power of Machine Learning in your hands
Labs
Dimensionality reduction practical example

Clustering handwritten digits with k-means
DAY 5
Model Selection and Evaluation in Scikit-learn - Comparing, validating and choosing parameters and models
Overview of Pre-processing in Scikit-learn - Feature extraction and normalization.
Putting it all together -  Final Kaggle Project
Current Hot Topics
Large scale Machine Learning

Deep Learning

Watson style learning - Cognative Analytics 

Probabilistic Programming

Machine Learning as a Service   

Prerequisites 
Basic understanding of calculus, statistics, probability theory, linear algebra. This will be refreshed but not in detail. Basic knowledge of python is required. All lab sessions will be done using IPython notebooks and Scikit-learn.
Venue
This course will be held at etc.venues Moorgate at Tenter House. Tenter House is located in the heart of the City of London's Square Mile a few yards from Moorgate underground station and 5 minutes walk from Liverpool Street mainline railway station. Once at Tenter House – check in to Reception where they will direct you up to the eighth floor.
etc.venues Moorgate 
8th Floor Tenter House
45 Moorfields
London EC2Y 9AE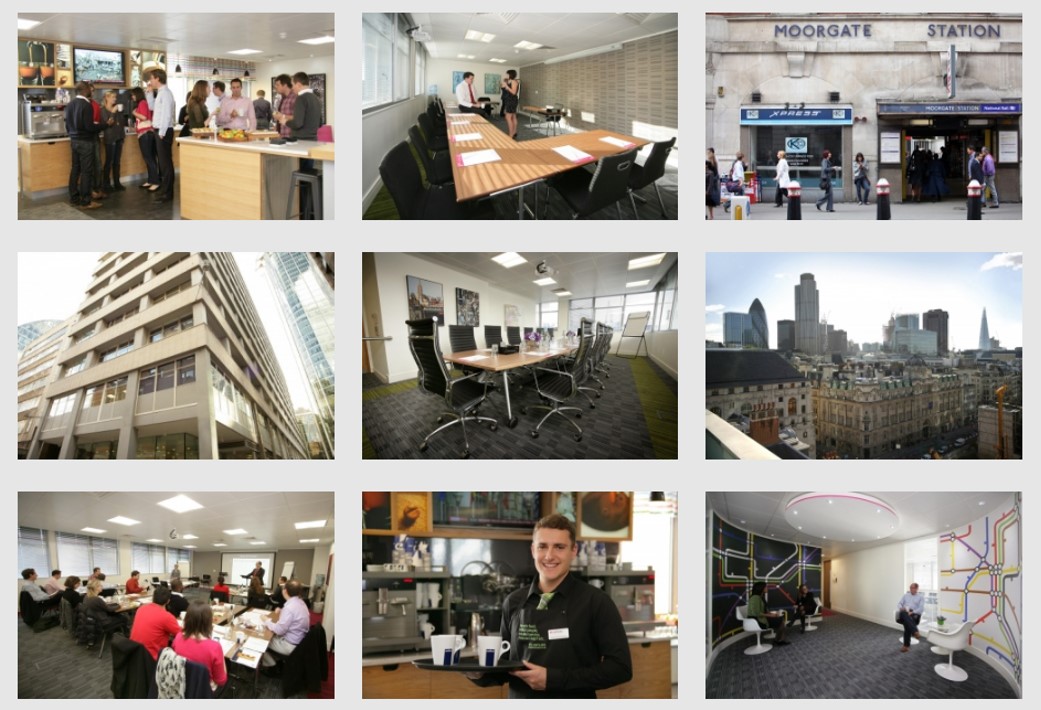 Refreshments
Breakfast and lunch will be provided along with refreshments.  Teas and coffees throughout the day. Special dietary needs can be catered for, but please let us know at least 48 hours before your course. 
Corporate Booking/Group Registrations
Registering your whole team? Please contact yazdaan [at] persontyle.com for corporate booking to avail following discounts. 
2 delegates - 10%
3 delegates - 15%
4 and more delegates - 20%
Persontyle Scholarship Program
We aim to offer two scholarships seats in all open enrollment courses. If you are a student or an individual interested in learning Data Science and for some reasons can't afford to pay then this scholarship is for you. Please submit your application with your choice of course, location and reason why you should be awarded this scholarship for consideration to yazdaan [at] persontyle.com

Please note, scholarship only covers the course cost, all other expenses e.g. travel, and stay is not included. 
---
 Note:  
Student Discount - Proof of enrollment (

i.e. 

valid identification card or a copy of your transcript from the current semester) will be required to receive the discount. 
Non-profit Organization Discount - Proof of full time employment at a non-profit organization and subject to verification of non-profit/NGO status.
Startup Discount - Proof of full time employment at a startup company is required 

All related transaction fees PayPal and Eventbrite are not refundable

Discount offers cannot be combined
Disclaimer:
We have the right to cancel the event for any reason at any time. In the event that the course is cancelled or rescheduled, we will work with you to apply your registration to another date or refund your fee in full. We are not responsible for any travel related expenses incurred by attendees for this event. This includes but not limited to transportation, hotel accommodations or any other travel related expenses secured by the attendee, due to a cancellation on our part.
Cancellation Policy:
If you must cancel for any reason, please notify us via email at hello@persontyle.com. Refunds will only be issued for cancellations received at least 15 days prior to the course, and may take up to 2 weeks' to process. 
30 or more days from the event date: Full refund less transaction fees

16-29 days from the event date: 50% refund

15 or less days from the event date: No refund
When & Where

etc.venues Moorgate
8th Floor Tenter House
45 Moorfields
EC2Y 9AE London
United Kingdom


Monday, 21 July 2014 at 09:00

-

Friday, 25 July 2014 at 18:00 (BST)
Add to my calendar
Organiser
The School of Data Science is an education initiative to help meet the world's demand for professionals and leaders skilled in digital technologies and automated and intelligent methods of using data as a strategic resource. For more information, contact us by email hello@persontyle.com