Are you 18-30 and looking to get into ambulance services? Read below!
About this Event
London Ambulance Services are searching for the next generation of Assistant Ambulance Practitioners and they're collaborating with The Prince's Trust to find them!
Assistant Ambulance Practitioners work as part of the emergency ambulance crew, attending 999 and 111 calls and supporting paramedics. You will learn how to be an expert emergency driver, getting to the scene with the greatest speed possible with blue light driving training. You will also get the opportunity to study part-time for a paramedic degree if you wish to advance your career in that direction.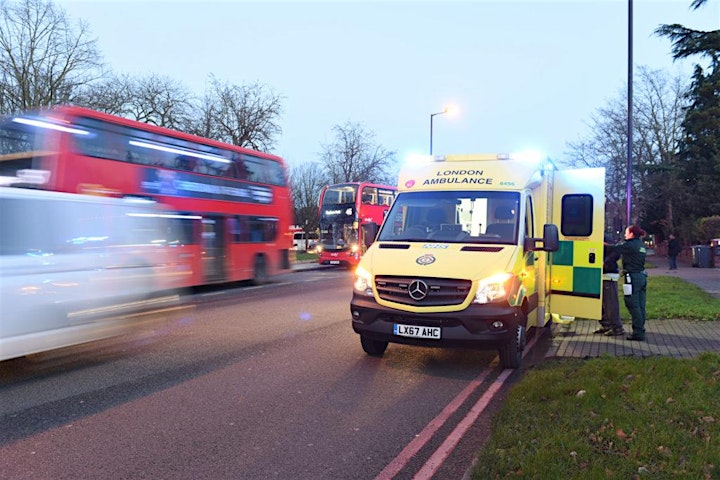 WHO:
Young people aged 18-30 who have a full UK driving licence, at least 1 year of driving experience, and are passionate about starting their career in ambulance services.
Attendees must be Level 2 standard in literacy and numeracy (e.g. GCSE A-C grade, NVQ Level 2, BTEC Level 2)
No work experience is required.
WHEN:
Taster days: Tuesday 24th & Friday 27th November
Main course: Tuesday 1st - Thursday 3rd December
You must attend one taster day and participate on all days of the main programme.
WHERE:
Take part remotely from home using your phone or computer!
STEP 1 - GET READY
Once you sign up, we will send you instructions on how to obtain your C1 provisional licence before the course starts. A C1 provisional licence is an essential requirement to apply for the Assistant Ambulance Practitioner role and take part in the course, but don't worry, we're here to support you through the process!
On Tuesday 24th and Friday 27th November, we will invite you to a 'Taster Day', a two-hour introductory meeting, where we will:
introduce the team
talk you through the Assistant Ambulance Practitioner recruitment and training timeline
give more details on the Get Started programme and how Prince's Trust will support you
give you an opportunity to ask any questions you might have
STEP 2 - GET HIRED
On 1st and 2nd December, we will run assessment and interview preparation online sessions which you must attend. In these sessions, you will learn how to use Zoom for video and telephone interviews, improve your interview technique and practice selling yourself to an employer.
On 3rd December, the application goes live and we will guide you through the application form for the role.
STEP 3 - YOUR CAREER
We will continue to support you throughout the recruitment process. You will have access to a dedicated Prince's Trust employability contact to coach you on your journey to employment for up to 6 months.
PLEASE REMEMBER THAT WE WILL CALL YOU TO CONFIRM YOUR PARTICIPATION, SO MAKE SURE YOU ANSWER YOUR PHONE!