Description
PAUL AND RICHARD TOGETHER – A WINNING COMBINATION
Build an Extraordinary Future in a Weekend With Two Masters of Personal Change: Richard Bandler and Paul McKenna
You want to make your life amazing. To build a future that realises your untapped potentials and takes you to exciting new possibilities. To get the things you've always wanted to have, and knew that with the right skills you can have. At Get The Life You Want with Paul McKenna and Richard Bandler, you will start building an extraordinary future. Just two days is all it will take.
When Paul and Richard work together, a special chemistry occurs that gives students new knowledge from two perspectives that mesh seamlessly. Students at Get The Life You Want will be guided by these two giants in the Personal Development world to follow the path of their dreams by learning the secret habits of mind used by the world's most successful people.
ABOUT PAUL MCKENNA
INTERNATIONALLY RENOWNED MEDIA PERSONALITY, THE MOST WIDELY READ AUTHOR ON PERSONAL DEVELOPMENT, ONE OF THE WORLD'S MOST EFFECTIVE LIFESTYLE SPECIALISTS, AND AN EXTRAORDINARY COMMUNICATOR.
A widely respected master of personal change, he has spectacularly transformed lives for more than 20 years.
He is now the most successful writer of personal development books on the planet. His tv show, I CAN CHANGE YOUR LIFE, demonstrated to tens of millions how he has the skills to improve lives beyond recognition.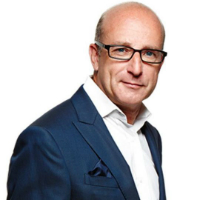 ABOUT RICHARD BANDLER
LIFESTYLE SPECIALIST, BEST SELLING AUTHOR, INVENTOR, CO-CREATOR OF NLP AND THE MAN WITH THE GREATEST LIFE EXPERIENCE OF PERSONAL DEVELOPMENT.
A brilliant teacher and recognized genius in the workings of the human mind, he has mentored the world's most successful thought leaders and masters of personal transformation, for more than 45 years and is a virtuoso of hypnosis.
Author of numerous game-changing books on self-help, including the best-selling GET THE LIFE YOU WANT, he has directly inspired hundreds of thousands of people through his specialist training, and tens of millions more through books, tv appearances, radio interviews, videos and by mentoring many of today's most respected inspirers, including lifestyle specialist and close friend Paul McKenna.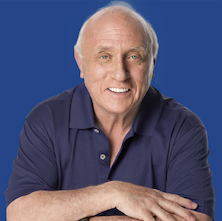 Please visit our website for booking or more info:
https://www.nlplifetraining.com/getthelifeyouwant-paul-richard