Get Unknotted!

Thursday, 7 July 2016 from 19:00 to 20:00 (BST)
Event Details
I am hosting a coaching telephone call with fellow frustration fighters.
This call is designed especially for YOU!
It is for 8 consecutive weeks at 19.00 hrs starting Thursday July 7th British Summer time.
Frustration can show up as disappointment, abuse, discrimination or simply personal setbacks or seasonal blues.
British summers can be a bit of a strain when you are meeting tight deadlines at work, kicking a habit, missing a relationship or privately fighting a battle with your emotions.
If it rains (as it often does) it's isolating. Or perhaps the sunshine will bring your neighbourhood to life? Full of the laughs of children, roar of lawn-mowers, smells of barbecue floating across the fence and sports commentaries in the background.  Does all this goes on around you and yet you are barely a part of it?
Just what IS that slight sense of panic? You have been given a life to enjoy, yet it seems to evaporate without prospect or memory of a recent pleasure or fulfilment?
How would you like to share an hour every week for the summer, on this Thriving Thursday call with others who are similarly straining for more?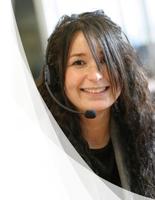 On this call you will learn some of the amazing core principles in my last book called Disentangling Genius.
 Il'l do a brief introduction of myself and my story, the frustration that bugged my life and the lessons I unpicked from it.
It will be a whole hour of great content, opportunity for Q and A and group coaching
All registrants will receive a free download link for a chapter of Disentangling Genius
The call will be recorded for later re-play
All this will inspire you on your journey of refreshment, re-orientation and growth.  It is entirely accessible anywhere internationally via the internet or Skype!
So make that shift, first enjoy my book in the sun or the rain and let's meet and talk with fellow recovering frustration artists!
And meanwhile check out my website and facebook page for a sneak peek at my passion for unravelling your knots of frustration and aligning your desire with creative expression!
https://www.facebook.com/sevenknotsoffrustration

When & Where

Doncaster International
Virtual group conversation



Thursday, 7 July 2016 from 19:00 to 20:00 (BST)
Add to my calendar
Organiser
Gill Scott is a writer with a wild imagination and clear perception. A twenty year nursing career evolved into research publication, leadership training and coaching. All great reasons for browsing stationery and bookstores!
Her bittersweet experience of a hollow marriage and sabotaged ministry leadership culminated in divorce and re-invention. This devastating life crisis and the encouragement of friends released her stifled creative gift.
Gill serves as a founding partner on the John Maxwell Team of leadership coaches. She's a certified coach and speaker in Kary Oberbrunner's Igniting Souls Tribe and lives with her youngest of two resilient adult children in the north of England.
Do connect at www.disentanglinggenius.com