Description

This workshop is hosted by D2N2 Growth Hub and is part-funded through the European Regional Development Fund.
Join Serena Humphrey on why you have to get your pricing right if you want to stay in business.
In this straight talking and practical workshop, we'll be covering:
How to work out what you should be pricing your services at

Understanding pricing and value

Knowing where your pricing fits in the market and what your offer is

Working out your capacity revenue on different price points and how your business model stacks up

How your pricing affects your profits and your life

Knowing where your pricing fits in the market and what your offer is

How to control your margins and what will erode them

Learn the crucial difference between mark-up and margin
You'll leave the workshop armed with the knowledge of how to take control of this critically important part of your business
Who Should Attend?
This workshop is open to small and medium-sized businesses based in Derby, Derbyshire, Nottingham and Nottinghamshire. It will be particularly suitable for owners, managing/financial directors of established, ambitious businesses across all sectors, including the professional services.
Agenda
9am - 9.30am: Registartion, breakfast, refreshments and networking
9.30am: Introduction to D2N2 Growth Hub
9.40am: Workshop presentation, Serena Humphrey
10.45am: Tea and Coffee break
11am: Workshop presentation, Serena Humphrey
12pm/12.30pm: Finish
About the Speaker: Serena Humphrey FCMA CGMA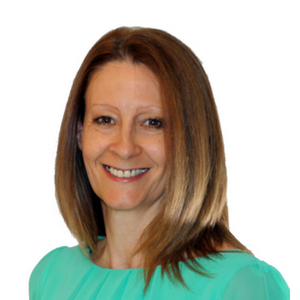 Managing Director of The F Word Ltd, Serena is an experienced Finance Director, financial strategist, financial coach, NLP Coach and Practitioner, and speaker. Having learnt from harsh personal experience in the early 90s, Serena has worked with hundreds of companies over the last 25 years on a mission to help business owners create the life they thought their business would give them. She built and sold her first business and now runs The F Word to bring out the Financial Genius in as many small companies as she can!
Testimonials
"Your genuine passion for helping business owners take control of finance inspires us to go forth and 'flip' Thanks for your honesty about your own experiences. I am bored by the facade of perfect business...we could all help each other more if we were more willing to discuss the tougher elements of business and learn from others."

"I've been thinking about your course all day; it feels like you've created a transformational moment for me and my business"
"Great workshop. Serena is an excellent coach and presenter. Very engaging, knowledgable and approachable. Learned lots that I will actually use."
ERDF
The support provided by D2N2 Growth Hub 2019-2022 is part-funded via the European Regional Development Fund, therefore we are required to evidence that you are a small to medium sized enterprise.
Prior to attending a D2N2 Growth Hub event, or contact with a D2N2 Growth Hub Adviser, you will need to submit an SME enrolment form providing details of your business which will be sent to you via email.
Please print the form, complete all areas, sign in ink, scan and return by email to growthhubevents@d2n2growthhub.co.uk with Growth Hub 2019-22 enrolment form in the subject line.