Description
Are you a startup seeking investment? Come learn what investors look for and how to better position your business for a successful fundraise, whether from angels, venture capital firms and/or crowdfunding platforms.
This engaging seminar is packed with practical tips and advice and will cover:
The UK funding landscape & key trends
The fundraising process for startups
What sophisticated investors look for
How to give investors what they want
Afterwards, participants will also receive a copy of a leading independent report on equity investment in the UK.
About your host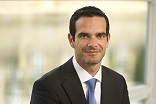 Karl Rego is an investor, entrepreneur and board advisor with 20 years' experience helping companies grow. He has worked with startups, scaleups and blue-chip corporates in sectors such as technology, life sciences, finance and business & professional services. He regularly appears on investor panels and is a keynote speaker on funding and technology trends. His talks have been featured on the radio and in prominent print and online media.
Karl sees hundreds of startup pitches a year, including via prestigious angel syndicates, and he is often invited to co-invest with top venture capital firms and crowdfunding platforms. As a result, he knows what works and what doesn't, and now offers startups coaching and connections to help them grow and secure further funding.